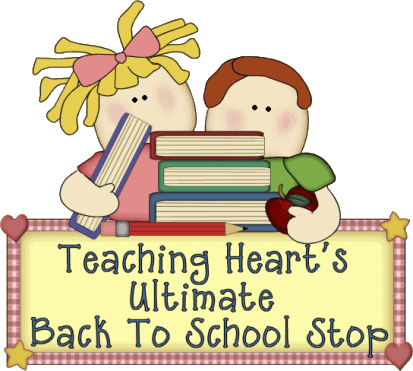 Welcome to Teaching Heart's Ultimate Back to School Stop! Here you will find free printables, lessons, lists of great Back to School books, resources, and ideas galore! You will see an organized index below. Don't miss a thing!
My goal for this Back to School Page is to create a resource that is extremely helpful to new teachers and first year teachers. I also would like this to be a place where veteran or somewhat experienced teachers can come to find fresh ideas. Teachers are very generous people, they enjoy sharing their ideas and that is why you will find so much wonderful information here. Thank you to the wonderful teachers that have an idea or comment on one of these pages.
As you get ready for the new school year, why not jot down your ideas or send us something you created. Share with other teachers around the world. New teachers, feel free to add an idea, you have some of the best ideas. I was once in your shoes and was lucky to start my profession working with all veteran teachers (10 plus years). I was the youngest teacher there! They were very willing to listen to yet another idea come out of my mouth. I can imagine I was pretty annoying. Some of them even used my ideas and came to me for advice (I couldn't believe it at first). I know because of that group of people, I am the teacher I am today! They made me confident that first day on the job. So share away, the people that visit this site are just like that group of teachers I started to work with.
Updated 2015



Click a topic and start planning for a great school year!!!
All the links below are topics to think about before you head back to school!



Support Teaching Heart and Shop Our Store! Click Here!
Ultimate Back To School Packet for First and Second Grade Teachers!!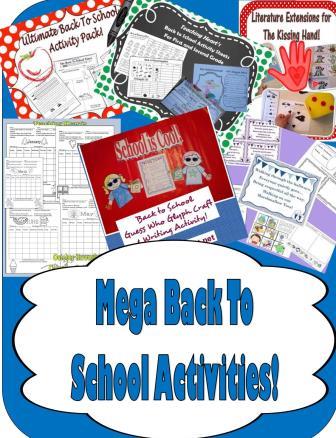 This MEGA Back to School Bundle is a huge savings! You get the
following items all in one download. Back to School Made Easy for
sure!!

Apple Themed Math and Reading Set - Regular 7.99 for 13+ pages

Back to School Glyph - Regular 5.99 for 10+ pages

Calendar Activity Sheets - Regular 3.00

First Day of School Worksheets and Story Organizer for First and Second
Grade - Regular 6.99 for 20+ pages

The Kissing Hand Literature Extensions, Centers, Games, and
Worksheets - Regular 6.99 for 30+ pages

Ultimate Back To School Activities for the First Week! - Regular 12.99
for 22+ pages

Following Direction or Listening Skills Extra Practice Sheets - Regular
2.00 for 8+ pages

Each Item if Purchased Would Cost $45.00 total. Save $15.00 getting
them all together for $30.00

Copyright Colleen Gallagher 2013 - Teaching Heart: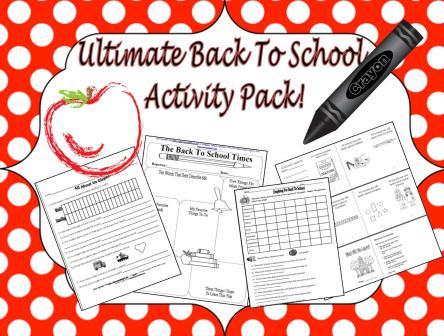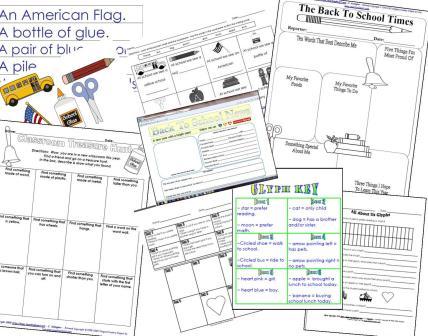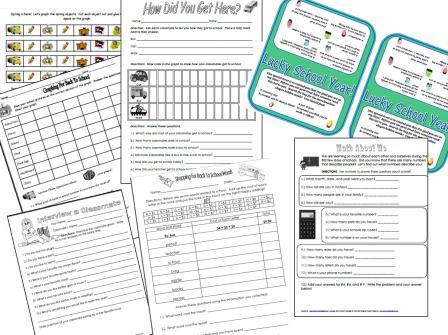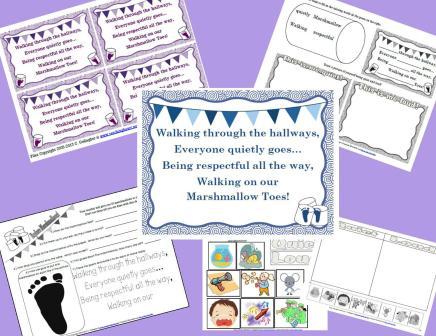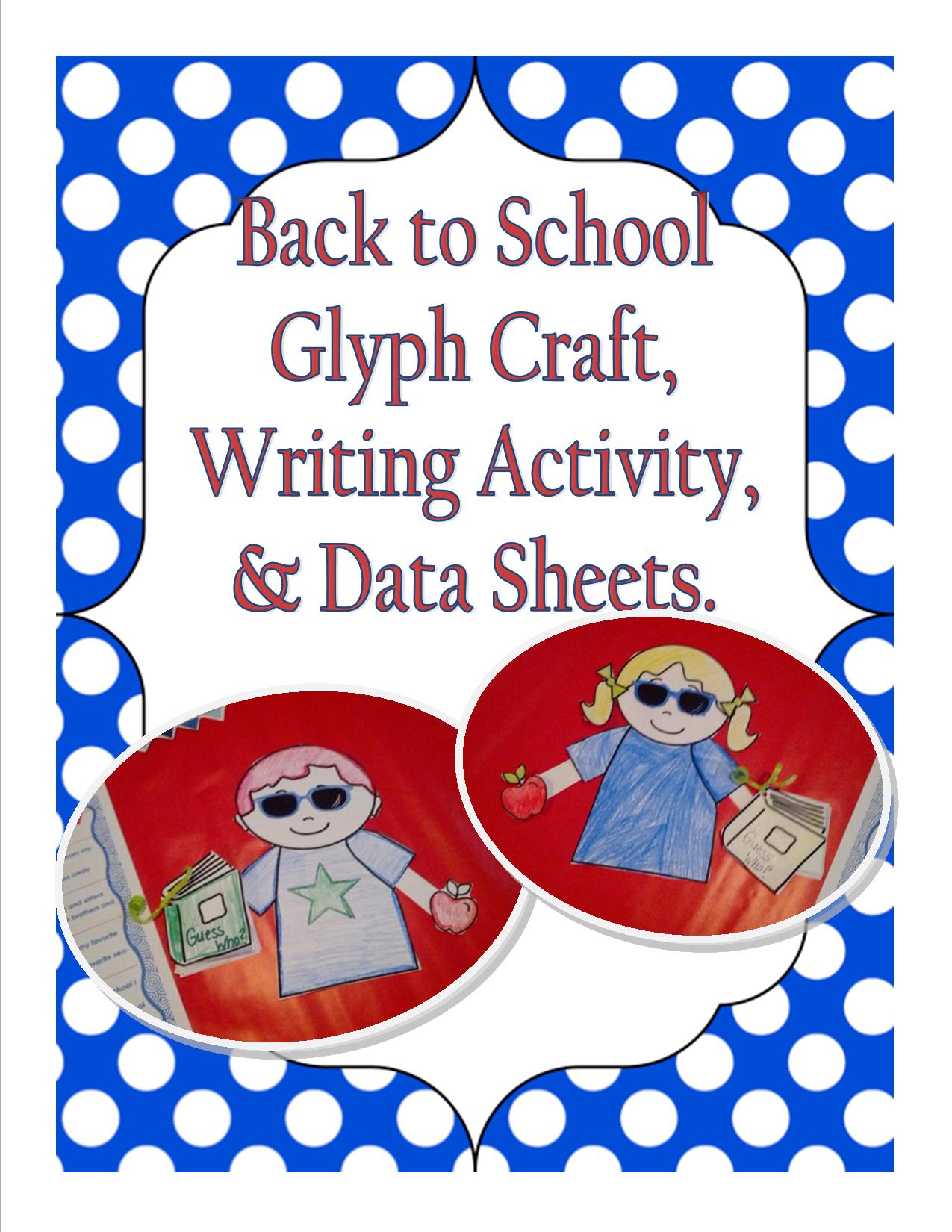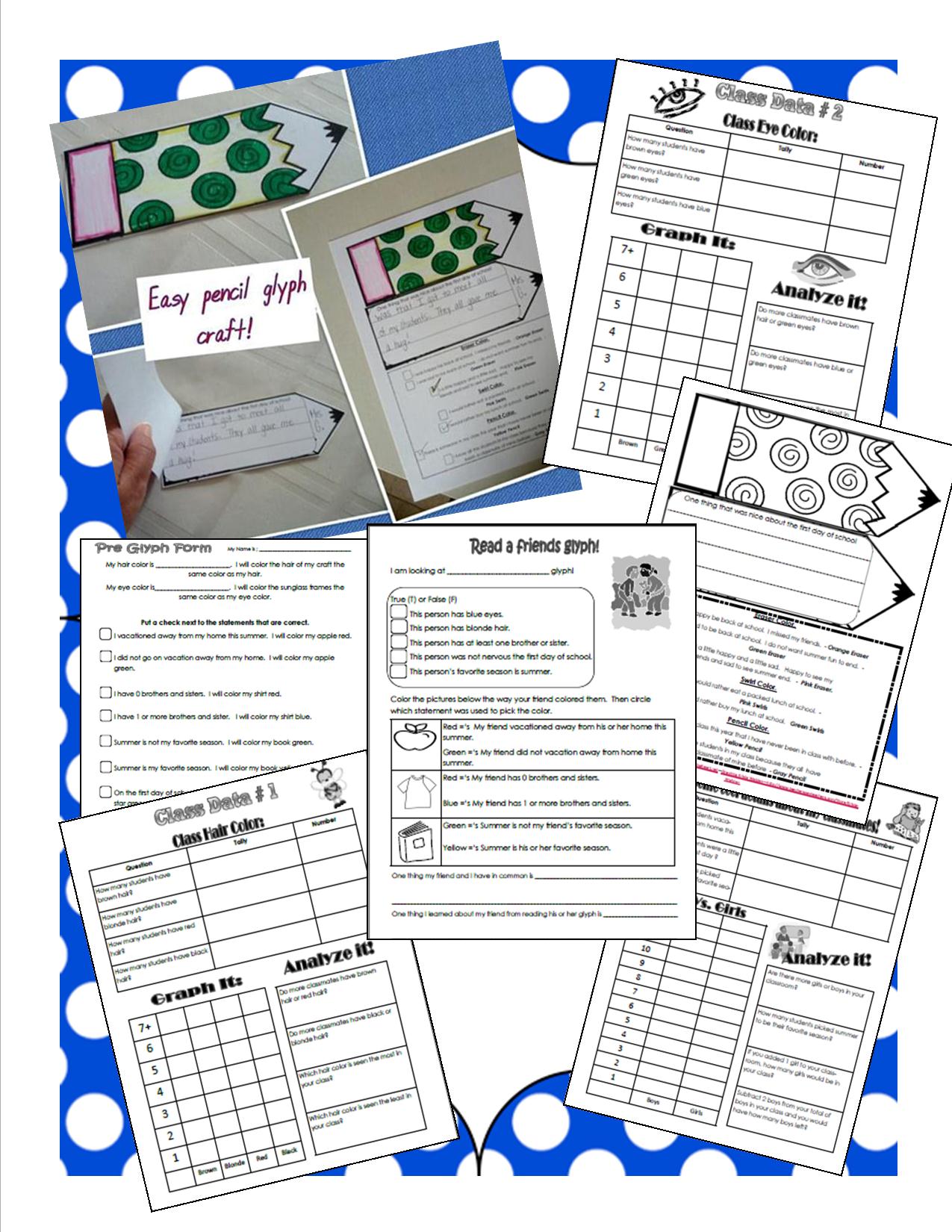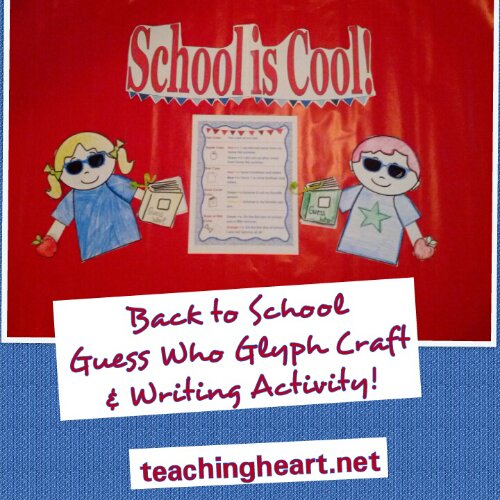 A Treat To Give Your Students on the First Day!
Custom Candy Bar Wrapper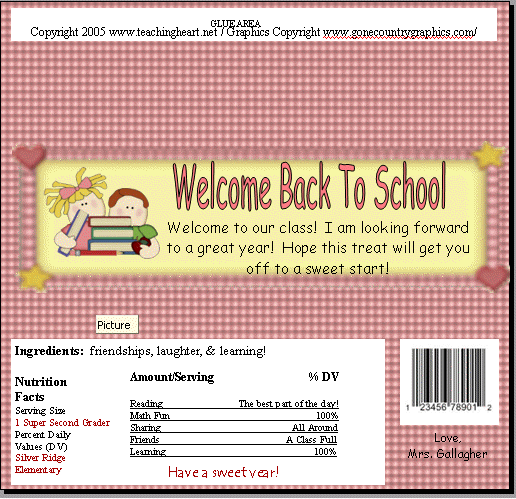 Here is one designed for Teacher or Staff!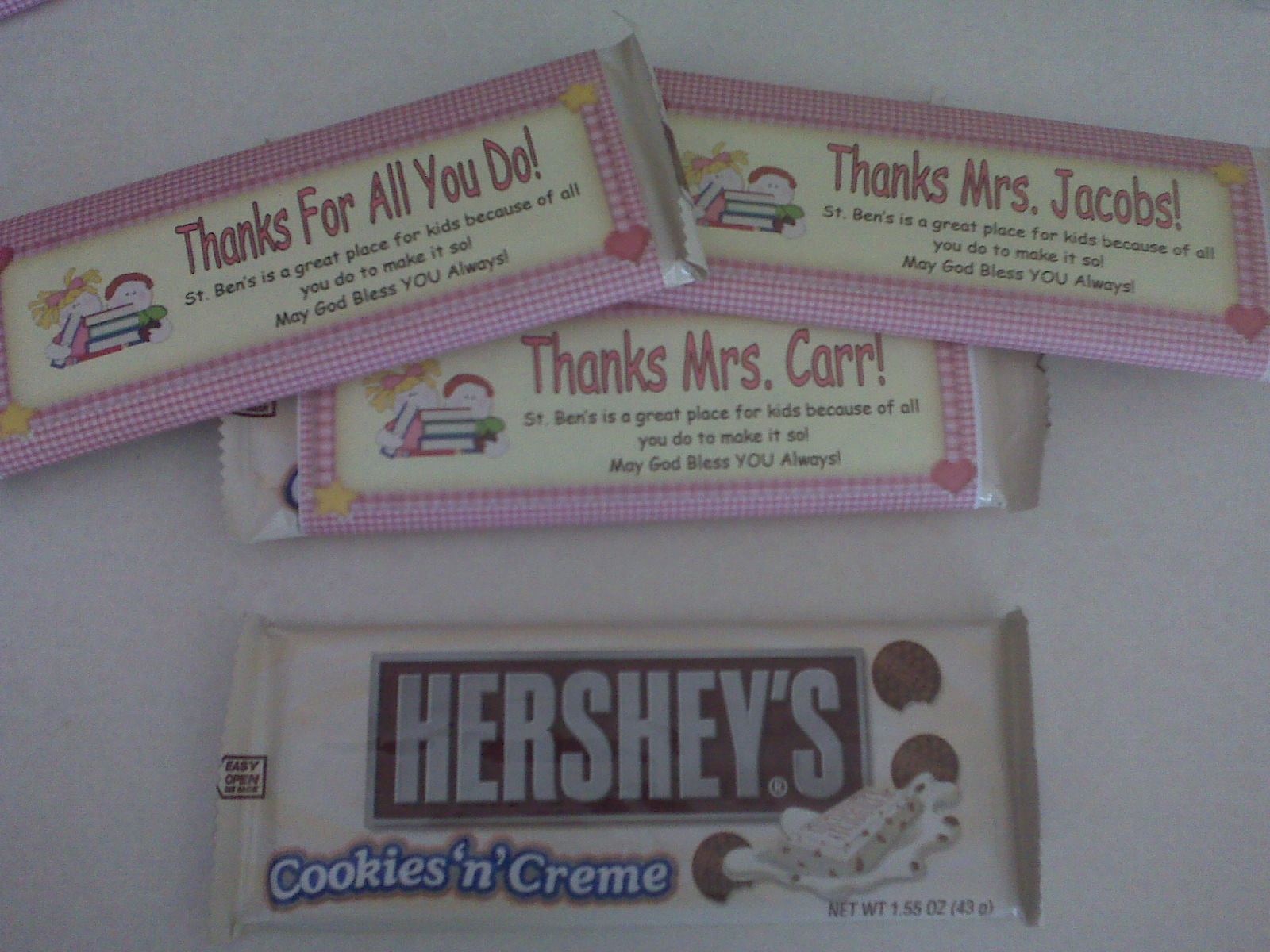 You can order the file above for $18.75. It comes customized in a PDF file.
All you have to do is print, cut, and wrap your bars.
It will fit 1.45 oz. Hershey Bar.
After you place your order through Paypal, send your
special message of your choice (example: Welcome to our class! I am looking forward to a great year! Hope this treat will get you off to a sweet start!) school name, grade, and teacher's name to: cgallagher_1999@yahoo.com
If you would like any of the other text modified, please send those details too.
Orders will arrive in your inbox in 24 hours or less after you email your custom print.
Once you get your file, you may print as many wrappers as you need.
Use the links below to order for 18.75



Teaching Heart


Books For B2S /

Compiled Ideas /

B2S Printables /

B2S Resource Books /

Conference Ideas /

First Year Student Teacher /

Pocket Charts /

Themes /

Classrooms Around The World /

Teaching Heart Timesavers /

B2S BBoards /

Calendar Circle Time /

Center Set-up /

MOOSE /

Management Tips /

Behavior Tips

/ Parent Helpers /

Open House /

Sites /

Great Deal /

Themes for B2S /


Back To School Index

Logo & Webset Design By GoneCountryGraphics.com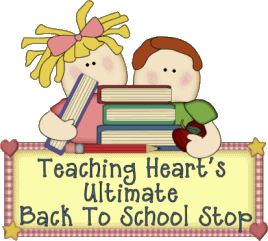 All Content contained of the pages within this website is copyright Teaching Heart 1999-2014 by Colleen Gallagher, all rights reserved.