It's Cold Outside... Still!
Click here for Printables Below!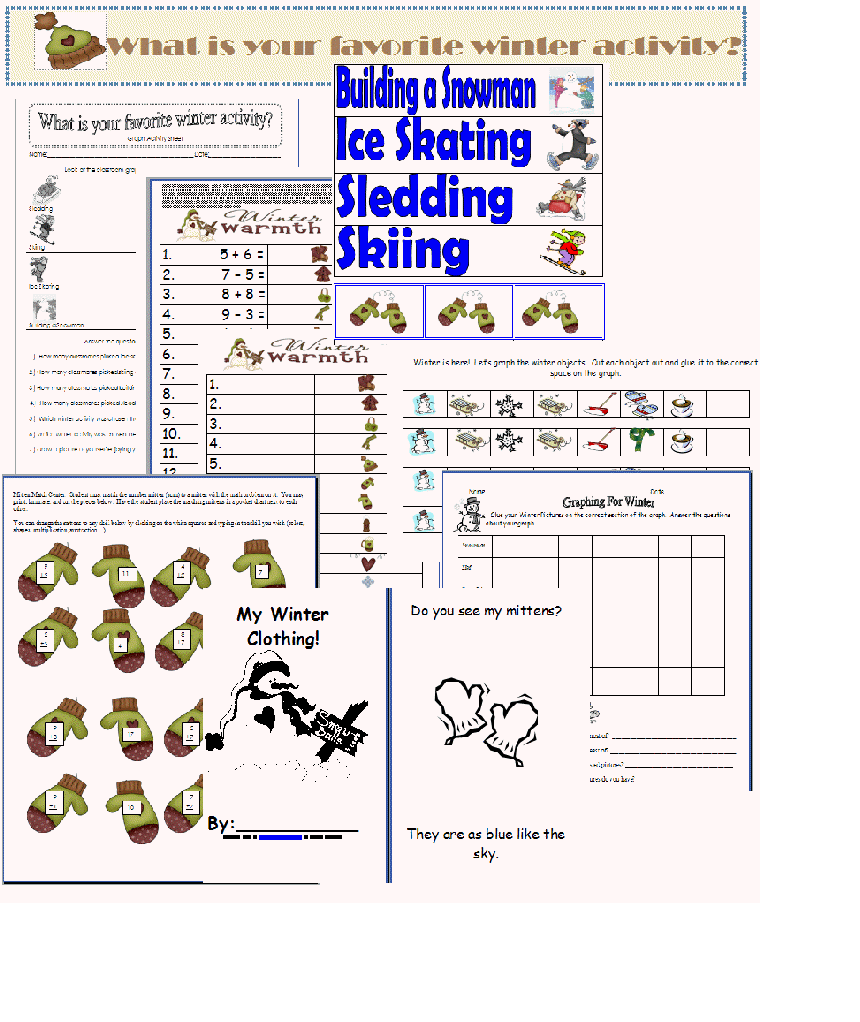 Write All About It
Write a class story about what Phil might be doing in that hole all winter long if he is not hibernating.
Write an imaginary interview with Punxsutawney Phil.
I can _____________ with my shadow.
Why shadows change shape throughout the day. . .
Where do shadows go on cloudy days?
If I Were A Groundhog Have the children draw pictures of what they would do if they were groundhogs and saw their shadows. Ask them to describe their pictures as you write down their stories on their papers.
Groundhog Facts
The groundhog, also known as a woodchuck, is a hibernating mammal.
The groundhog is native to North America.
It goes into profound hibernation in the winter.
A groundhog is a rodent that is closely related to squirrels.
The groundhog eats seeds, roots and other plant material.
It lives in a burrow.
Weather Superstitions
If the rooster crows at night,
He's trying to say rain's in sight.
The hooting of an owl
Says the weather will be foul.
When you see a beaver carrying sticks in its mouth,
It will be a hard winter-You'd better go south.
Red night sailors delight,
Red morning sailors warning!
When the chairs squeak,
It's about rain they speak.
Expect the weather to be fair
When crows fly in pairs.
When ladybugs swarm,
Expect a day that's warm.
When chickens scratch together,
There's sure to be foul weather.
Flies bite more before a storm.
Frogs croak more and ducks quack louder before rain.