Christmas Resources For Teachers
Ideas For a Christmas Theme or Unit
From Teaching Heart!
Happy Holiday! Glad you are here. This page is filled with so many goodies to make teaching using a Christmas theme fun for you and educational for your students. We have placed all these goodies in one place - be patient while the page loads - we promise you will be glad you waited! You will find free activity sheets, lesson ideas, bboard ideas, and much more. Enjoy!
Updated 2013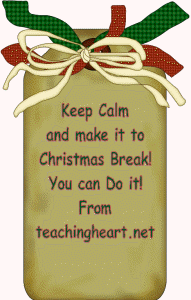 My Favorite Songs, Poems, and Fingerplays
Christmas Games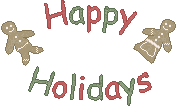 FREE Center Ideas
Great Books and Activities To Match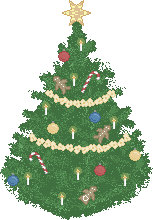 A Class Book Idea


Individual Books


Free Christmas Activity Sheets
One thing I like to do with fun activity sheets is to print a few of each and place them in a box with the title, "FUN TIME SHEETS". I allow my students to take a sheet during indoor recess or free time. This is also great for early finishers. They enjoy this special activity!


Activity Books From Amazon.com
Click on a title to learn more!
Some Helpful Links
My Faves!
Some Craft Or Parent Gift Ideas!


Teacher Resources
Graphics by:

All Content contained of the pages within this website is copyright Teaching is a Work of Heart 1999-2012, all rights reserved. We give you the permission to download, print, modify, and generally use the material contained herein, we do ask that you respect our rights and not publish any material on this site without prior written consent.