Teachingheart Activities & printables to match,
There Was An Old Lady Who Swallowed a Shell
by: Lucille Colandro & illustrated by Janet Lee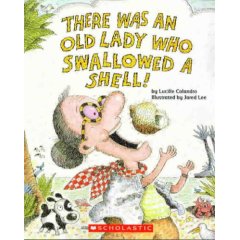 If you are creating a beach theme in your classsroom, here is a perfect book for you to read to your class.
After reading the story, have the students retell the story. Have them sort the pictures of what the old lady swallowed first, second, & third.
Click here to download the pictures of the items the lady swallowed. Print, cut, and laminate them before you use them.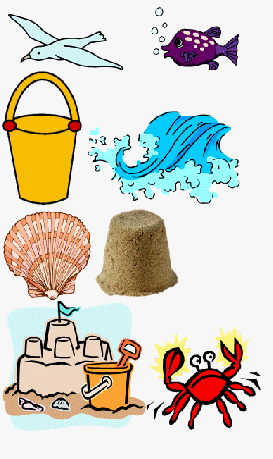 Have students create an Old Lady that they can use to act out the story. Use a ziploc baggie for the belly and have the students draw the pictures of the items the lady swallowed.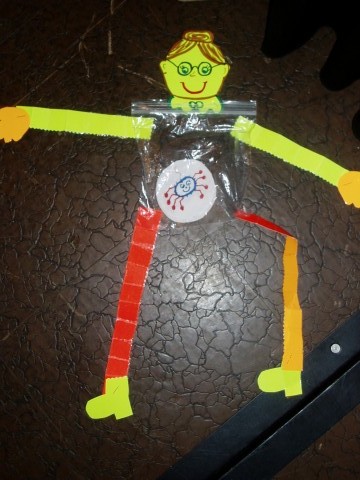 Use vocab cards in your pocket chart for your students to refer to when writing about this story in their journals.
Click here to download the cards that match the story.
Click here to download a write and draw activity to match this book.
Compare and Contrast Old Lady Books - Click a book for activities to match from Teaching Heart
There Was An Old Lady Who Swallowed A Bat
There Was a Cold Lady Who Swallowed Some Snow
Order From Amazon:
A great couple of lessons would be to compare and contrast these books.
How are they similar and how aren't they alike?
Click to view a Venn Diagram to Use
Treat Your Class to A Show!
Other Sites With Ideas and Lessons
All Content contained of the pages within this website is copyright Teaching Heart 1999-2006 by Colleen Gallagher, all rights reserved. We give you the permission to download, print, modify, and generally use the written material contained herein, we do ask that you respect our rights and not publish any material on this site without prior written consent. Please do not copy and paste content from this site onto your site. Thanks!