TEACHING HEART'S
Apple Packet For Prek, Kindergarten, and First

$7.25

1.) Apple Roll Say Keep—Directions for play. Cards include alphabet letters/sounds and Dolch Pre-Primer Words.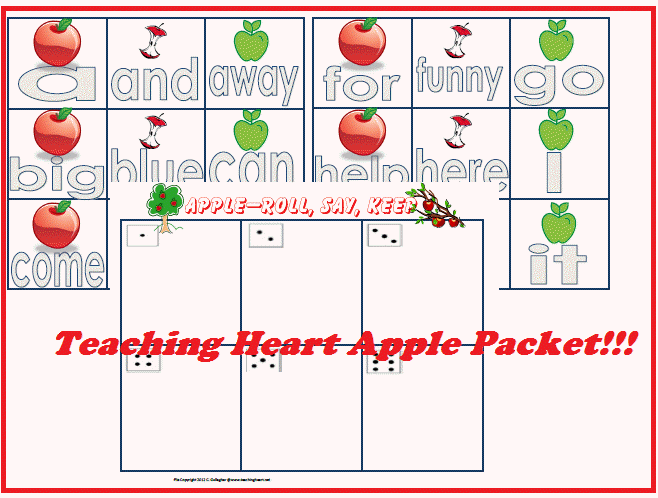 2.) Apples Numbers—Make into a center. Student matches the apple with the seeds to the correct number. Independent sheet is included.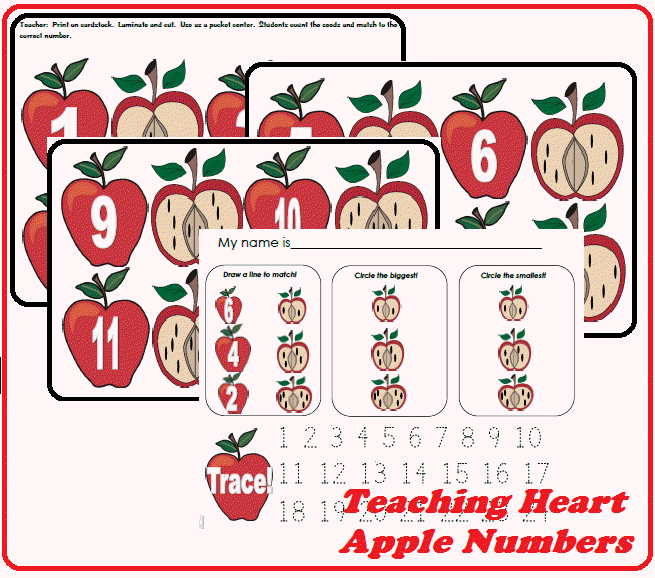 3.) Apples Playdoh Mats—Covers numbers 3 to 10. Students make seeds to match number. Also includes a pie to finish making and an /a/ to trace with the dough.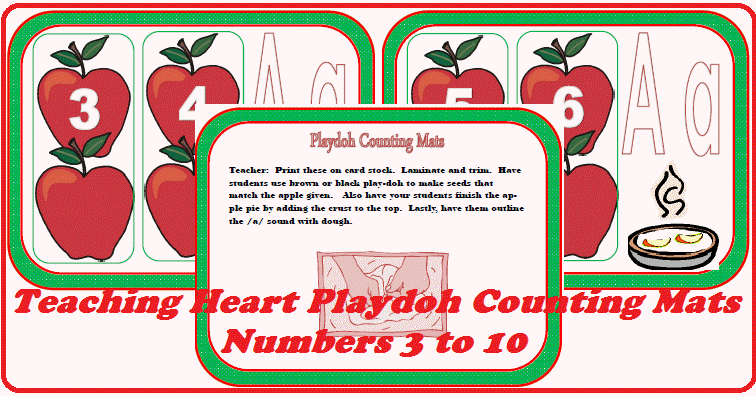 4.) Apple Glyph—Pattern and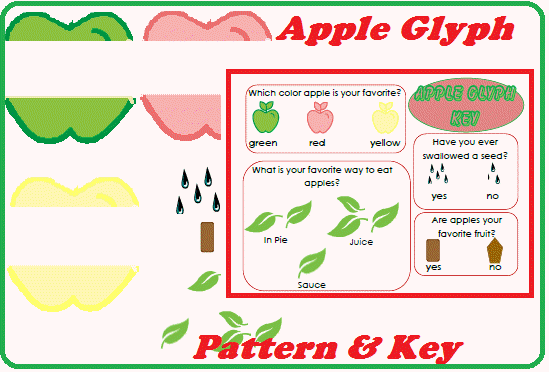 I Have Who Has Apple Picking Edition—A Game for 12.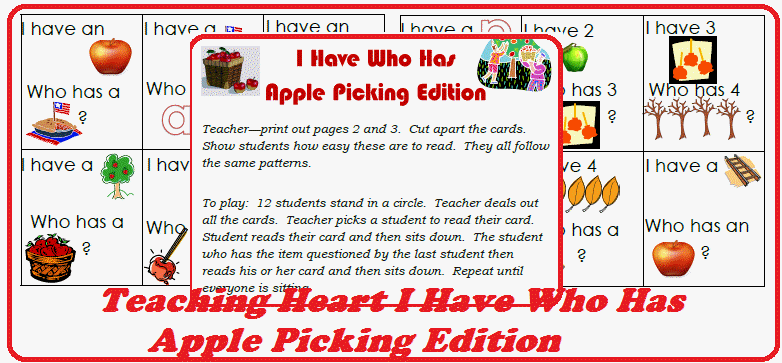 6.) Apple Sequence—Student cuts out seven apple pictures and glues them in order.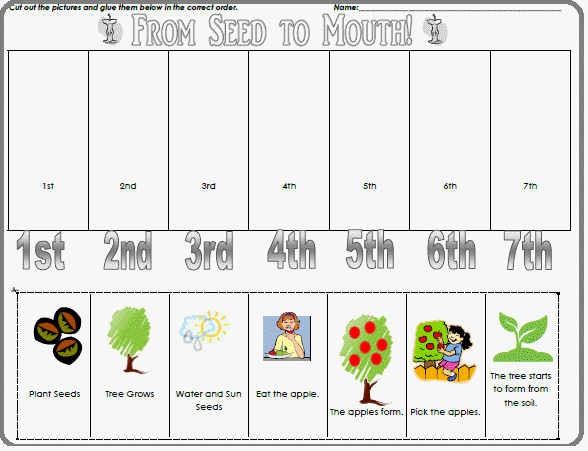 7.) Apple Open House Topper—Tags to attach to apples to hand out to parents at open house!!!
8.) Apple Parts—Students cut and glue to label the apple.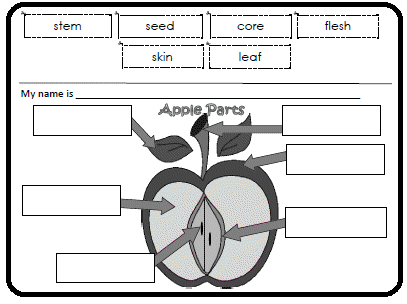 9.) Apple Jacks Math—provide a small cup of Apple Jacks for each student. Complete the activities on the sheet as a class or independently.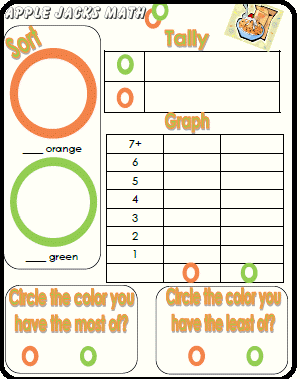 10.) Roll and draw a happy apple—Supply dice. Students take turns rolling dice and drawing in parts of the happy apple. First one to finish their apple is the winner.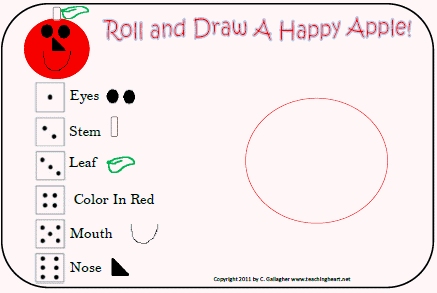 10.) Ten on Top—Beginning Sounds Game.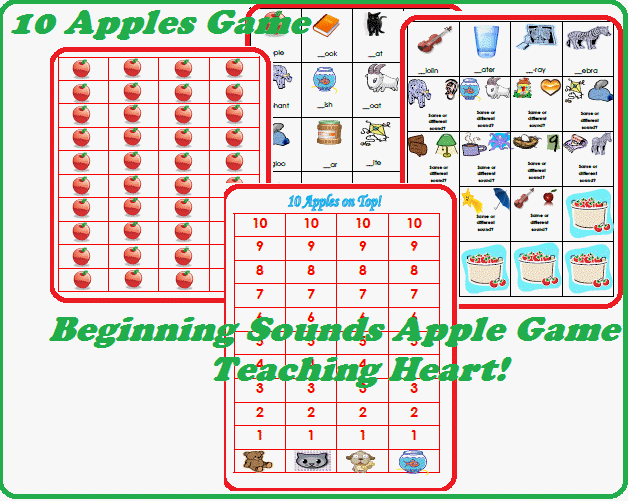 11.) Apple Beginning Sound Coloring Sheet—Color apples based on beginning sound of picture.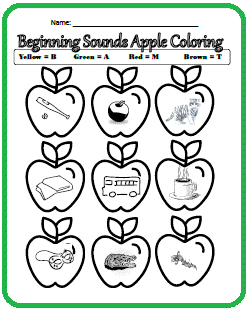 12.) Trace, Cut, Glue Numbers 1-20

12 Files for one LOW price - Pages and Pages of Hands On Apple Activities.
$7.25