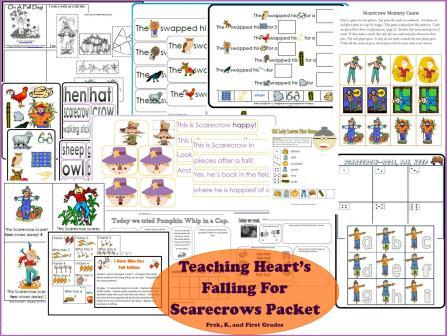 $8.99
Activities to Match There Was an Old Lady Who Swallowed Some Leaves! You do know she swallows all that stuff to make a scarecrow?
So this book is perfect for the scarecrow theme!



1.) There Was An Old Lady Who Swallowed Some Leaves—Baggie Patterns.

2.) There Was An Old Lady Who Swallowed Some Leaves—Apron Patterns.

3.) There Was An Old Lady Who Swallowed Some Leaves Dice Game
4.) Scarecrow Mini Book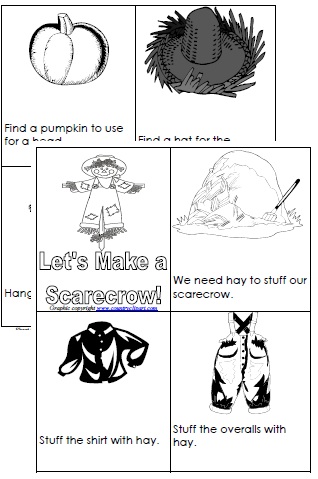 5.) Scarecrow Coloring Page
6.) Scarecrow Numbers Pocket Chart or Take to Your Seat Center> Students match the crows to the sentence. Crow Manipulatives Included.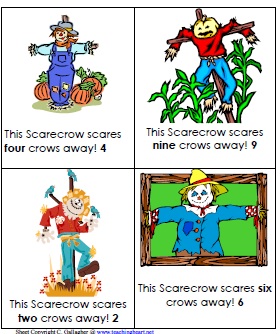 7.) Fall Day Mini Book—Students color and cut. Then place pictures on correct page.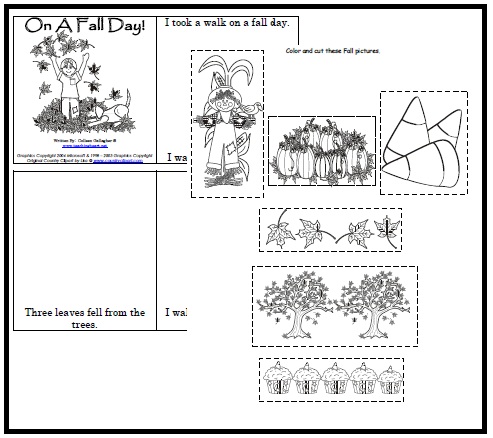 The Little Old LAdy Who Was Not Afraid of Anything is another great read for this unit since at the end of the story all the parts come together to form a scvarecrow.
8.) The Little Old Lady That Was Not Afraid of Anything—Book Review Form.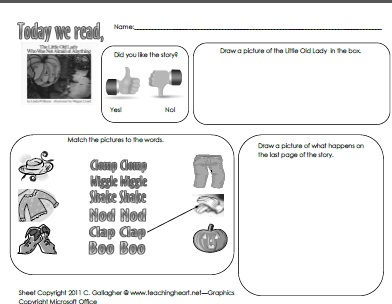 9.) The Little Old Lady Who Was Not Afraid of Anything Pocket Chart Pieces.

10.) Pumpkin Whip In A Cup Activity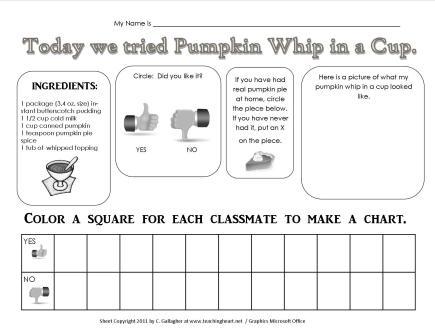 11.) Fall Edition of I Have Who Has for 12 students. Directions Included.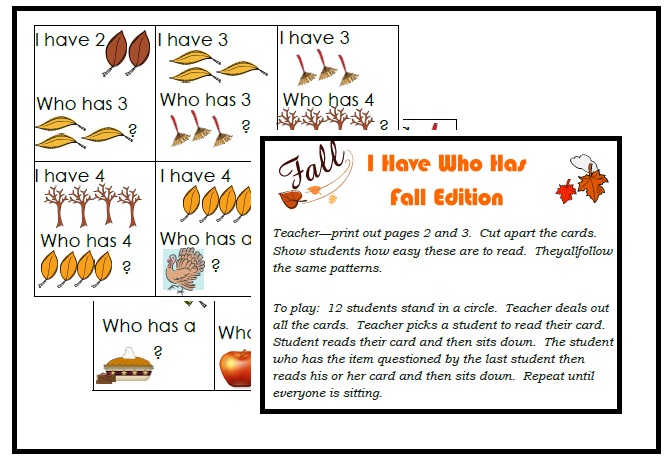 12.) Scarecrow Memory Game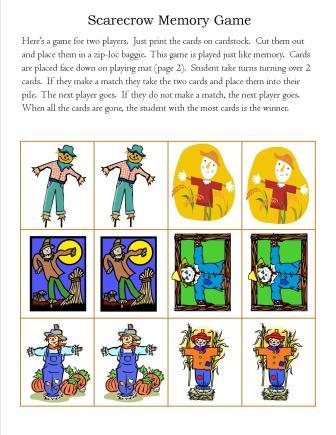 13.)Scarecrow—Roll, Say, Keep lowercase letter sounds game. Direction Included!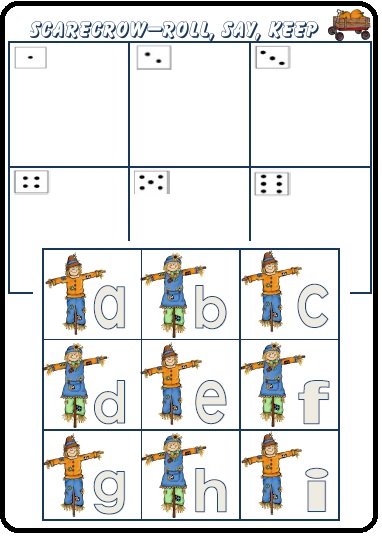 14.) The Scarecrows Hat by Ken Brown
Story Props can be used in pocket chart. Laminate and put magnets on them and retell on cookie sheet. Match the props to the words.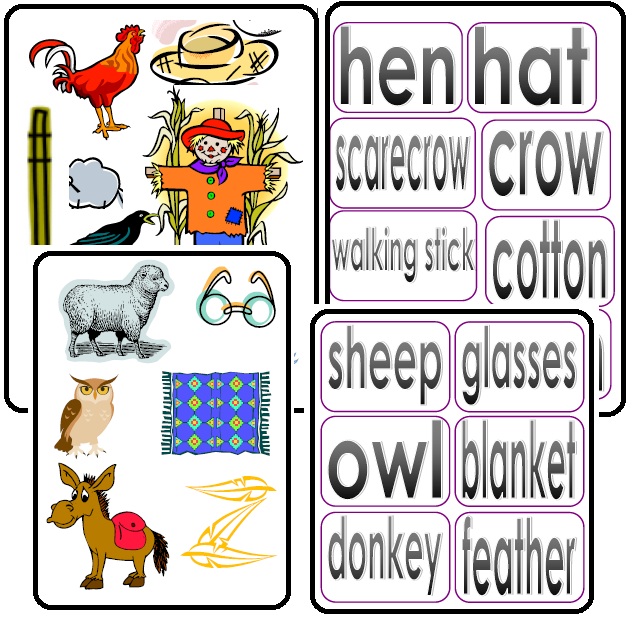 15.) Scarecrow Hat Pocket Chart Activity-
Cut and laminate pieces for use in your pocket chart. Students finish the sentence by adding the picture to retell the story. Also included is a cut and paste sheet for independent review.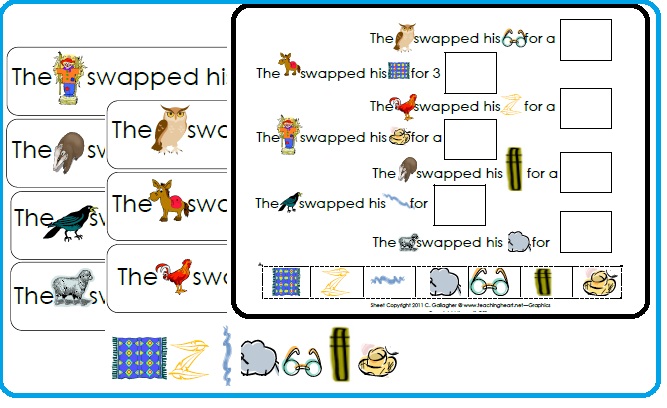 16.) Scarecrow Emotions Pocket Chart Pieces. Students the correct picture to given sentences.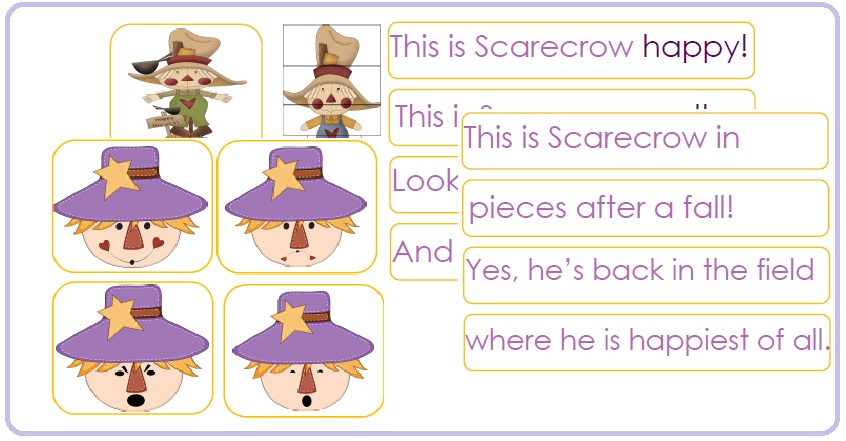 You can get all of these files now in an instant download. 16 files for $8.99
Files come in both PDF and Publisher (each file is in both forms). FOlder will be zipped.
When purchasing files you agree to single classroom use and no sharing.
How about something free too?...
The first free printable in the set is a little counting book. Student traces the numbers in the story!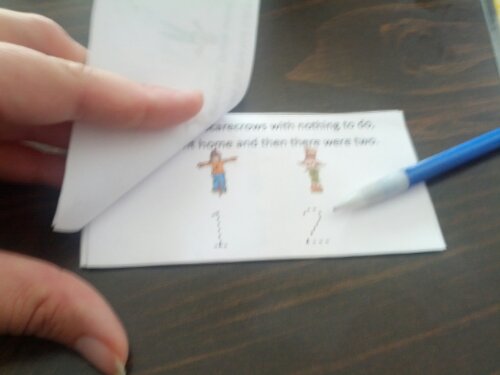 You will also find props to make the five little scarecrows. Aren't they cute? I just laminated them and hot glued them to a plastic utensil. Now I have little puppets I can use to retell the story with!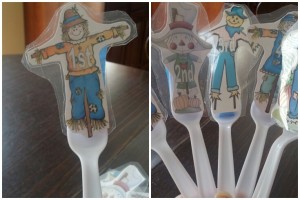 You will also find a few more pages of goodies to use with the Five Little Scarecrow Poems.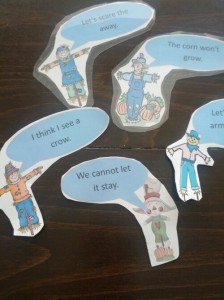 I hope you will able to use this with your children or students! Five Scarecrows 8 Pages of Printables – Click to download PDF!