Let's Start off with some free printable buggy resources...
How about some Play Dough Mats? Supply some play-dough, bug cookie cutters, and some dollar store bugs along with the free mats below and you are set!
I suggest you print front to back on cardstock and then laminate them! I LOVE MY LAMINATOR - click here to see it!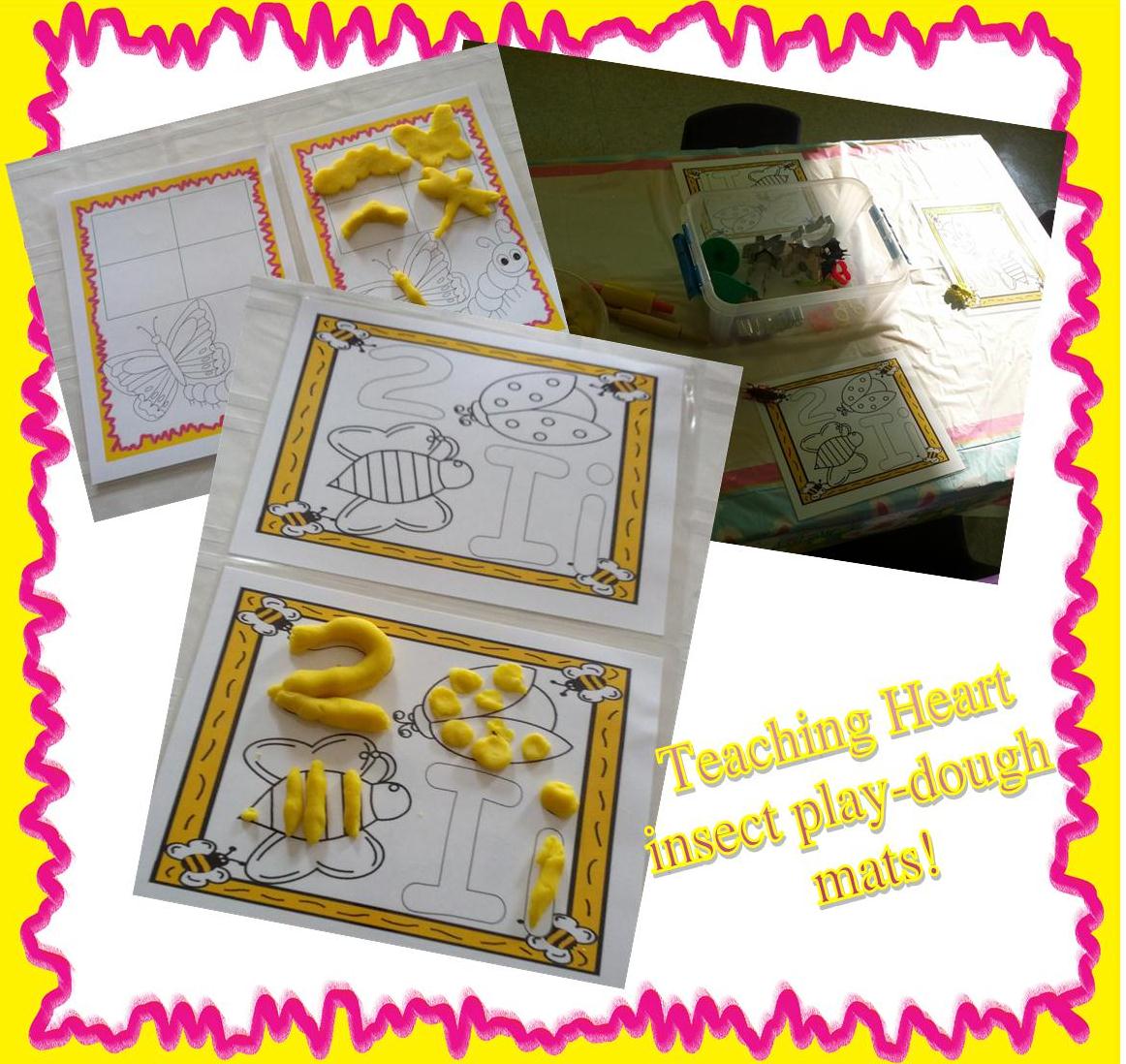 We had lots of fun with the playdough mats seen above.
Click to download the bugs play-dough mats!
Buggy Fraction Board.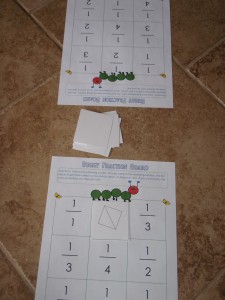 Crawling Fractions Gameboard. Just print out the game cards with pictures of caterpillars colored to match a fraction.
Cut those and lay them face down on the game board. Two students can play together. They take turns drawing a card and naming the colored caterpillar fraction.
The player then moves marker to the nearest matching fraction. First person to reach finish, wins!
For added fun, buy a pack of plastic bugs at your Dollar store and allow your students to use those as markers.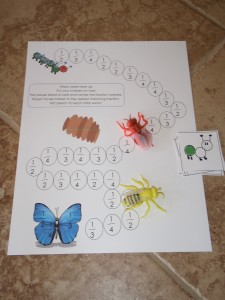 Click here to read more about these and to download them.

How about a few Buggy Snacks!
Ladybug Strawberries

Just a strawberry body with a blueberry head... The dots are mini chocolate chips!

Bee Honeycomb Krispie Treat

These were a hit in preschool and with my own first and fourth grader! I will say they are very yummy and a fun change for rice version!!

Anyhow for the best directions and tips visit Yums the Word!

Bugs in Mud

Mmm… We ended the unit with a buggy snack. Mud and worms!
The mud is chocolate pudding with crushed oreos as the dirt.
The worms are gummies! Kids of course loved these!
I have many Buggy Printable Resources on the Bugs and Caterpillar Packet - Click here to learn about that.
Here are just some of the printables found there...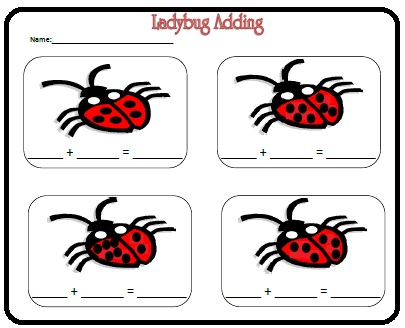 Lady Bug Adding. Students add up the dots to make an addition problem.

Lady Bug Ending Sound Activities.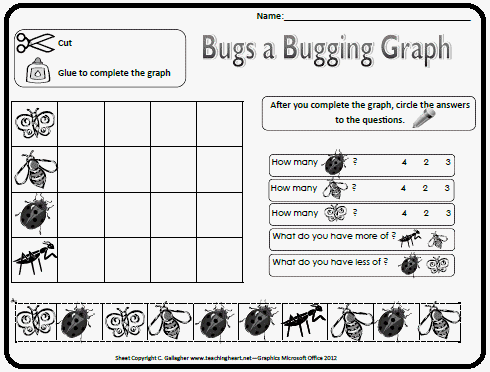 Bug Graphing Fun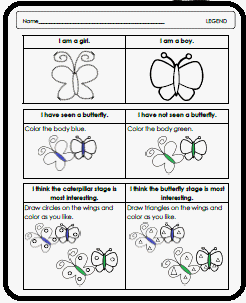 Butterfly Glyph Activity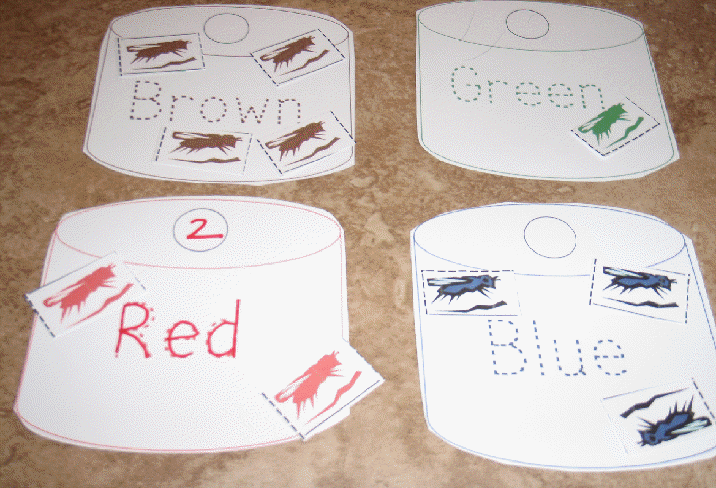 Sorting and counting insects. Trace Colored word.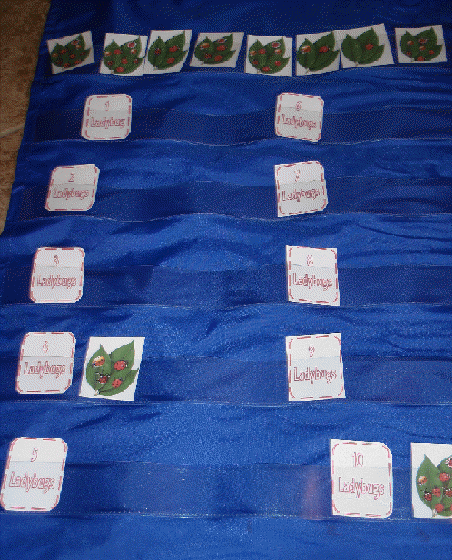 How many ladybugs on a leaf pocket chart activity.
Click here to learn about these resources seen above...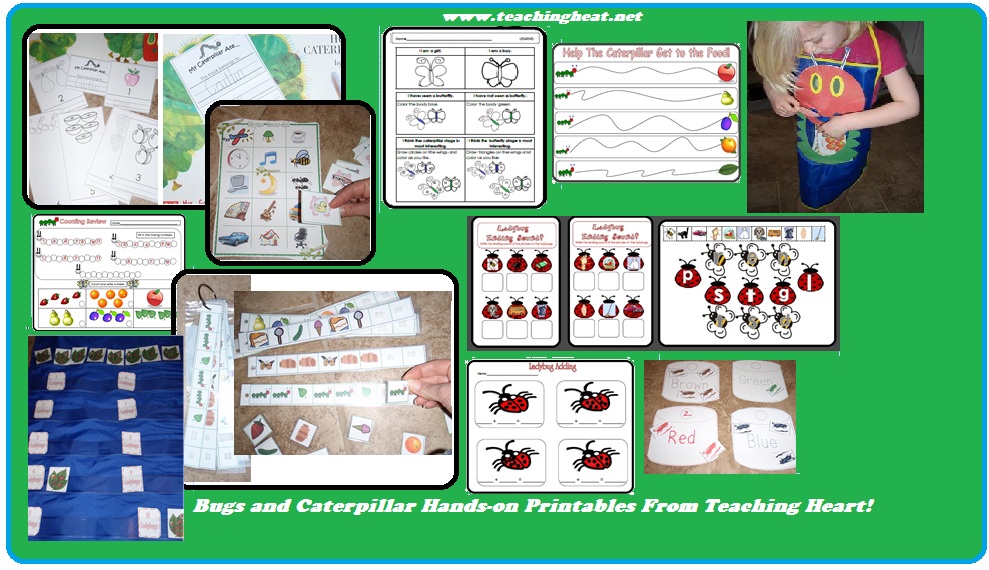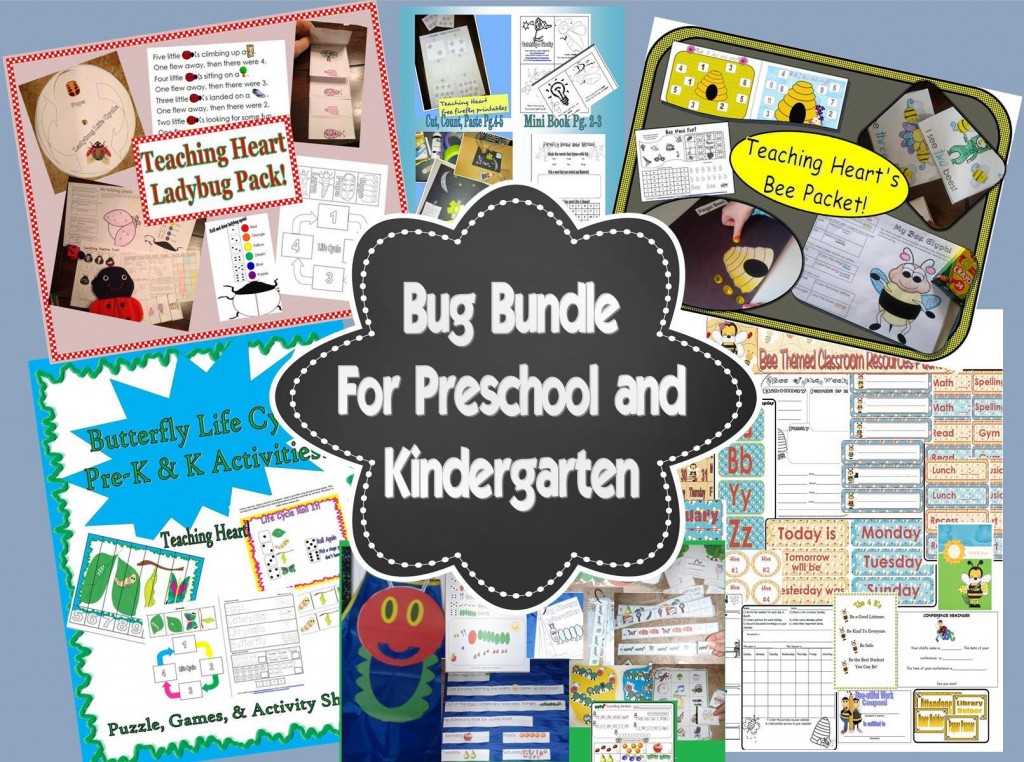 Look at all you get in this set: Bee Themed Learning Games, Math, Reading, and Craft Activities, Bee Themed Calendar and Classroom Forms, Bug, Insect, & Caterpillar – Math, Reading, Literacy, Activities, Centers, Apron, Caterpillar Butterfly Life Cycle Activities, Ladybug, Lady bug Life Cycle and Math and Reading Activities, + Bonus Firefly Set. OVER 100 Pages of Buggy Learning Fun!!!
Click here to learn more or use the bttons below to buy it!