Many of the printables and files used in this theme can be purchased from Teaching Heart in our Bridal Shower Packet for 8.50 -
Details are seen at the end of this page!!!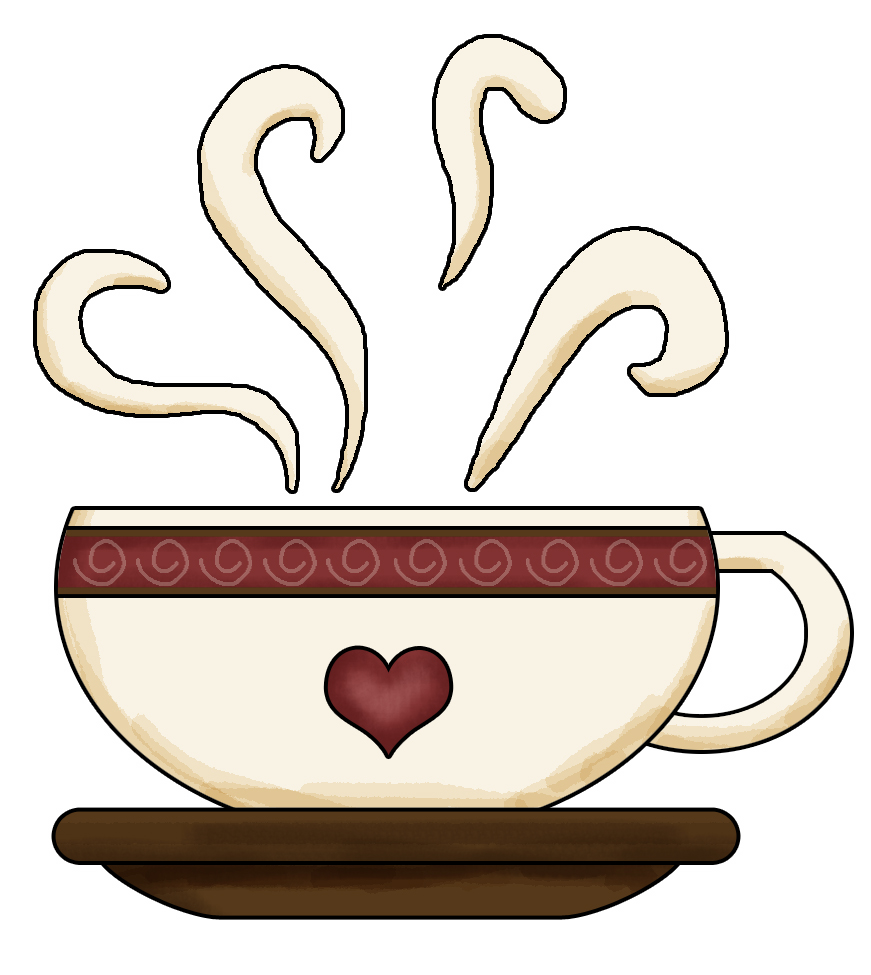 The Colors...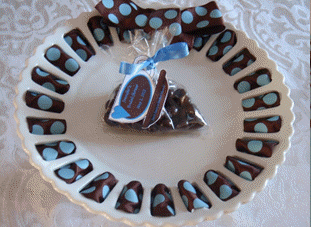 We based everything around a Tiffany Blue and Brown Theme.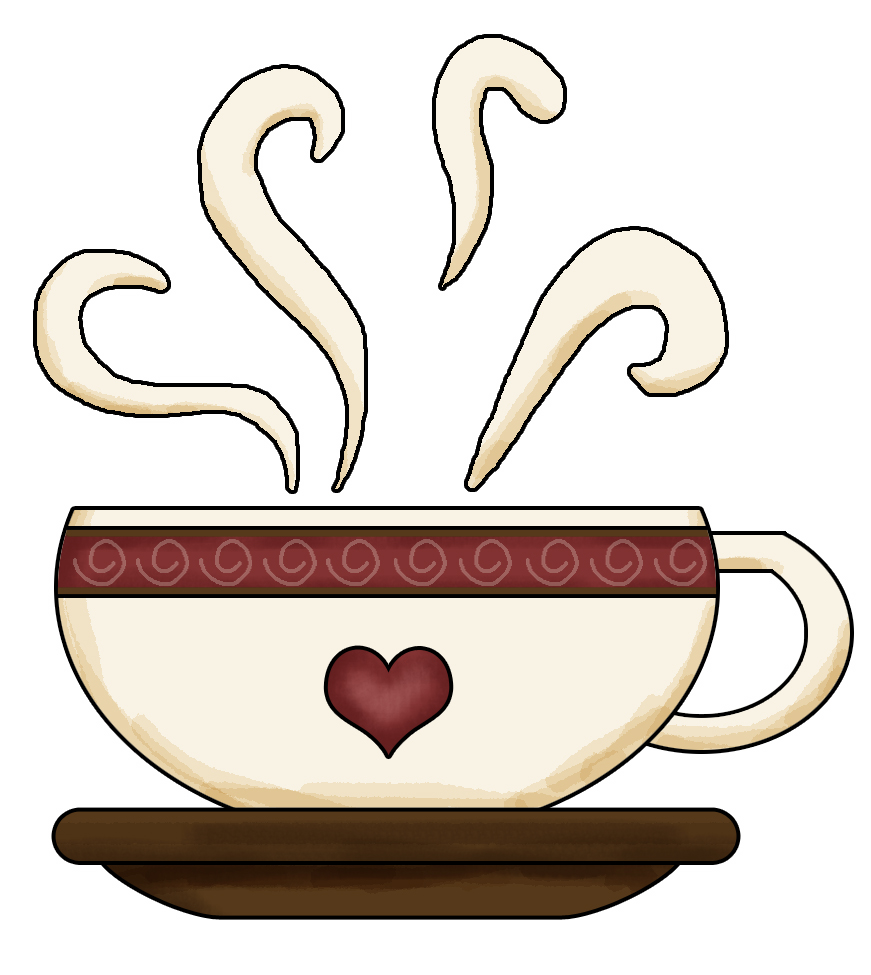 The Favors...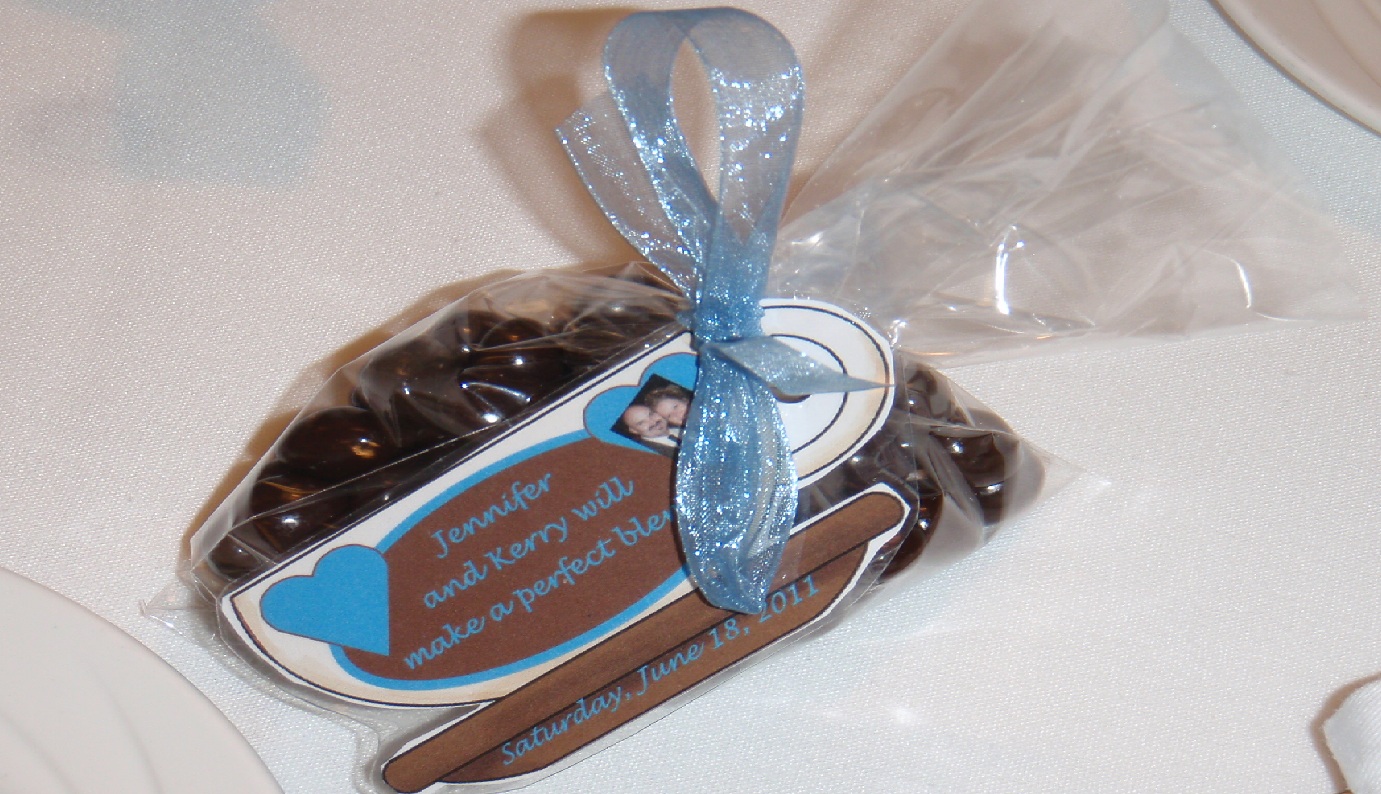 Love me some chocolate covered Expresso Beans. I shopped all around for these as they are a bit pricey. I ended up getting the best deal on Amazon.com. I ordered two five pound bags. These made 40 favors. Each favor had a half cup of Expresso Beans... They are so yummy and you can really get tons done if you pop a few in your mouth!
Attached to the beans was a magnet. A coffee cup that had a picture of the bride and groom with the date of their wedding. It was laminated a a magnet was attached. Guests could eat the beans and stick the magnet on their fridge as a reminder...
I used the scotch laminating sheets... I love them and use them all the time.
Below is the adhesive backed magnets I used on the backs. Worked great!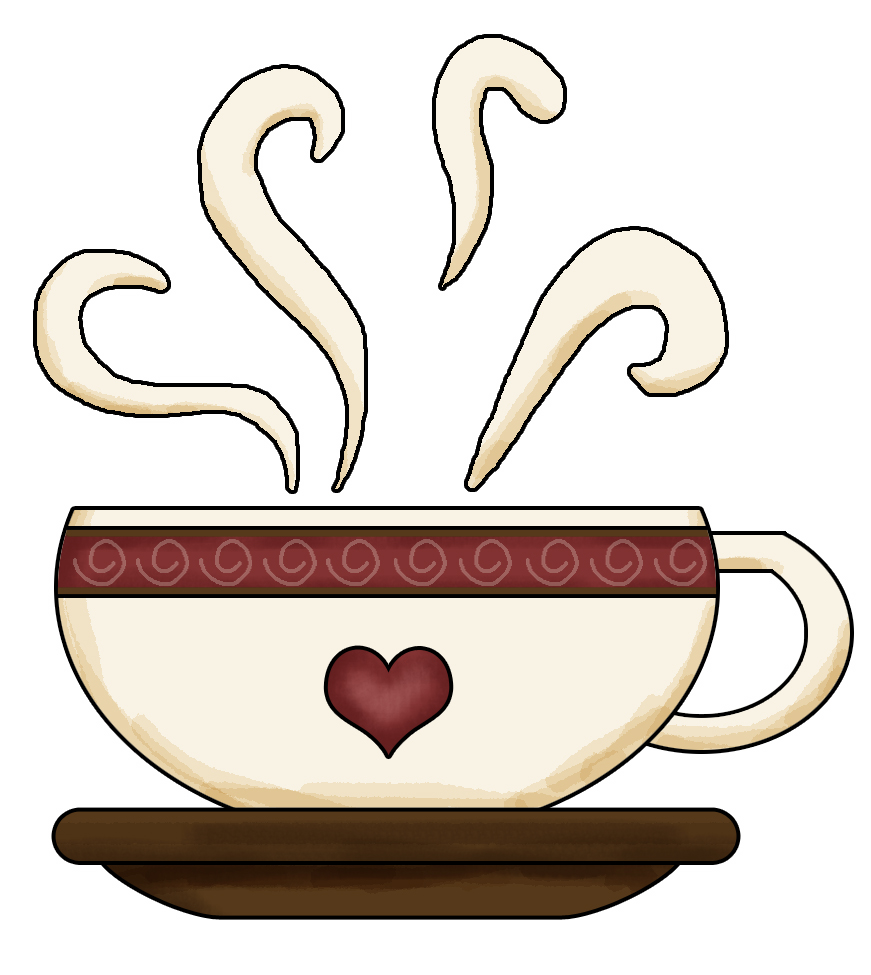 Centerpieces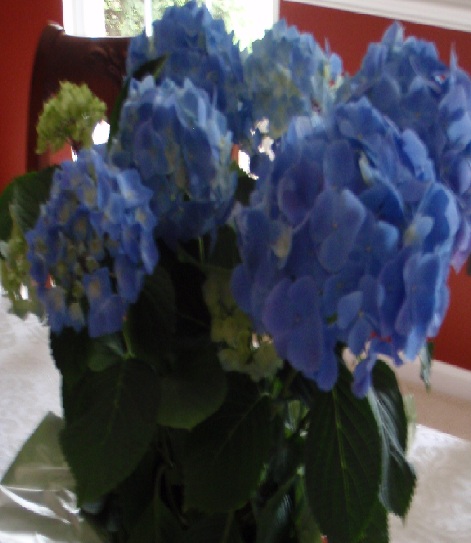 I purchased a blue Hydrangea plant. Luckily, my local Grocery store had beautiful ones about a week before the shower.

I used a vase, whole coffee beans, floral foam, and ribbon to make these... I was so excited about how they turned out!
| | |
| --- | --- |
| 1.) First I saoked and cut the foam to fit my vases. | 2.) Then I placed the foam in the vase and put the beans around the outside of the foam so that none of the foam was showing. |
| 3.) Then I cut my flowers and stuck them in the foam... Added a bow to the vase. | 4.) I thought they looked great on the table. We used three for door prizes and the bride got to take home one as well!!! |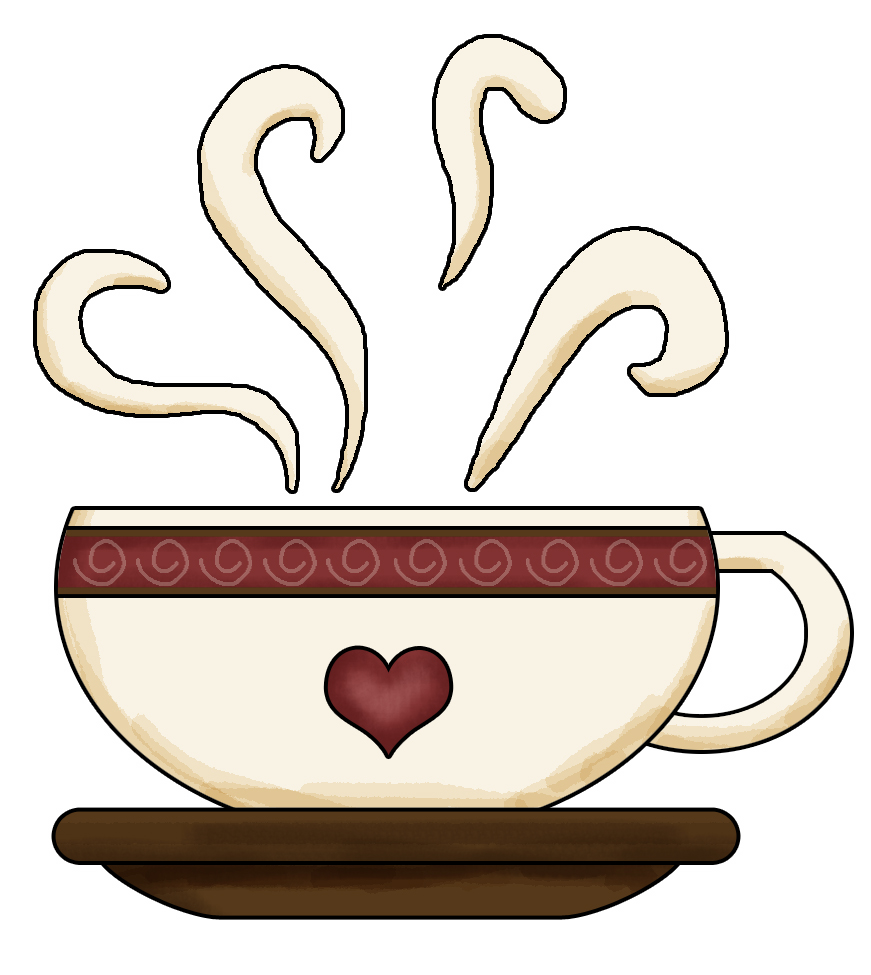 A Treat or Two for the Tables...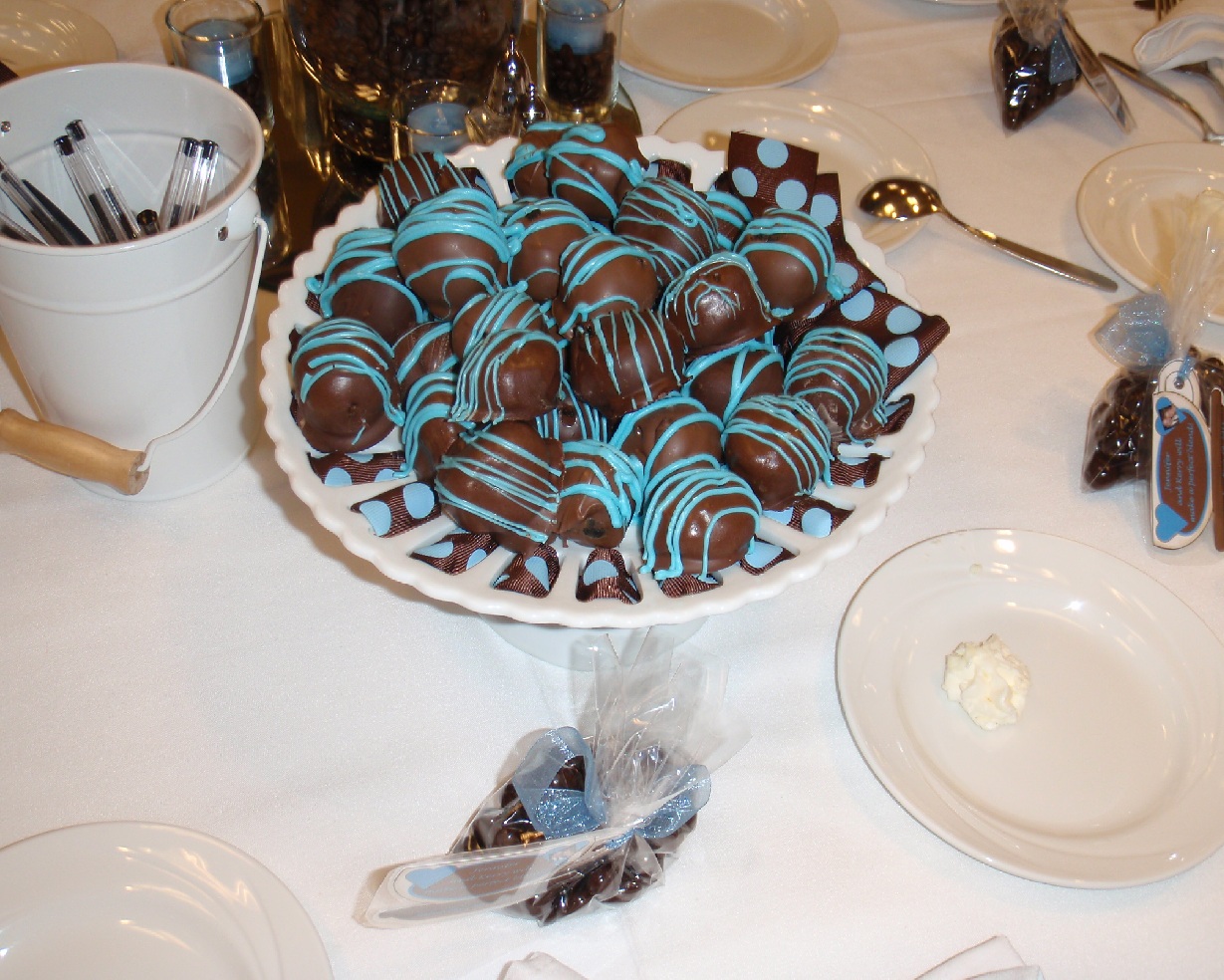 What's coffee without something yummy to chew on before each sip? One of our fun touches was to have two treats on each of the shower tables... Of course they had to match the colors of the shower. So Oreo Balls, Chocolate Pretzels, and Cookies were on each of the tables... Mmmmm!!! BONUS - The bride got to take home the leftovers...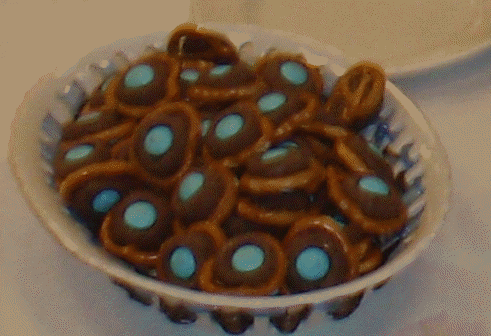 Oreo Balls - Click for Recipe
Chocolate Melt Pretzel with M&M - Click for Recipe
I found these awesome plates at TJ MAX!!! They ranged in price from $3.00 to $8.00. They are dress-me up plates because you can change their look with ribbon. I love them!!!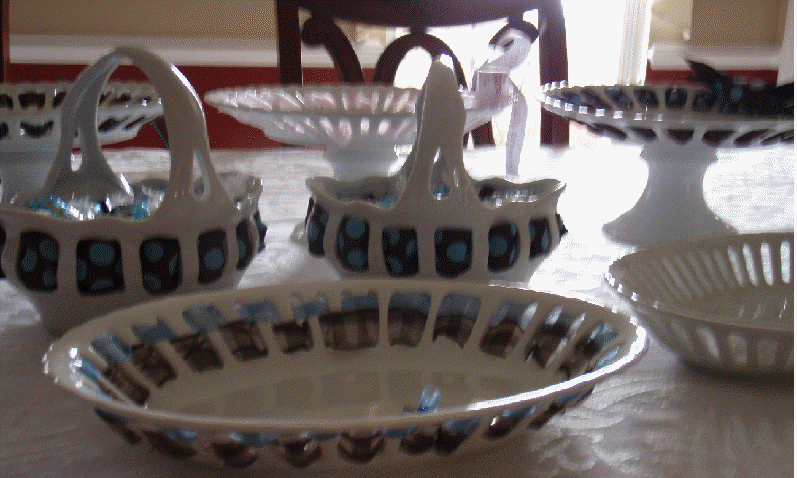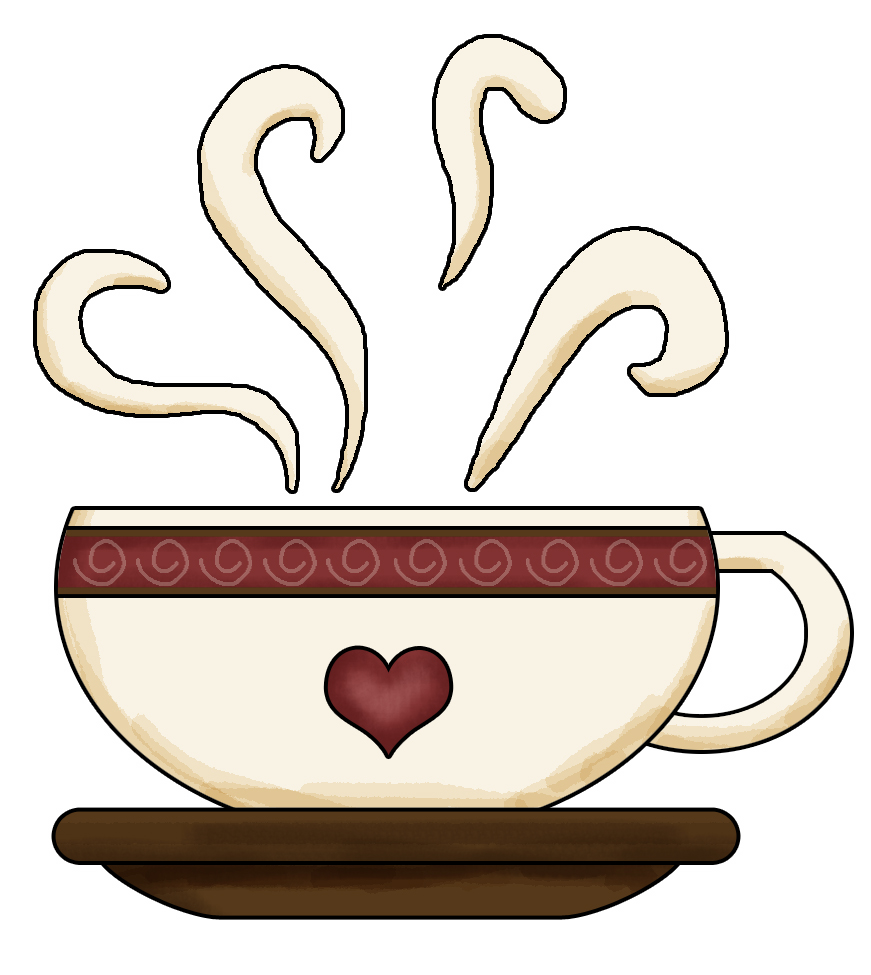 Decorations and Other Touches
I bought blue and brown balloons... I also got a few silver Bridal Shower Balloons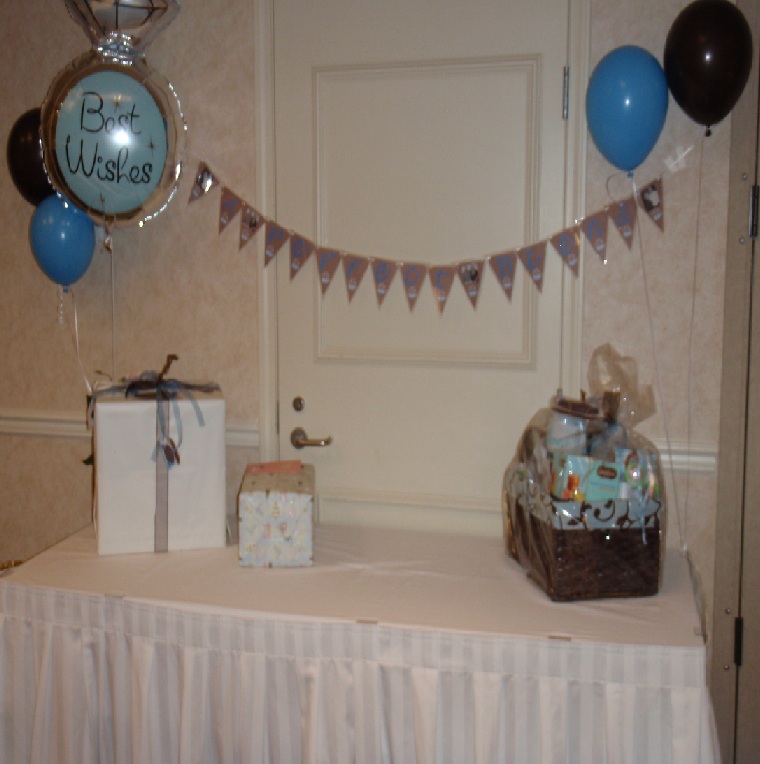 You can see the perfect blend banner in the background. You can download it in publisher and change it to meet your needs by ordering the packet below.
Of course as a gift, the bridemaids had to match their gift to the theme... We gotthe bride a Keurig and K-Cups!!!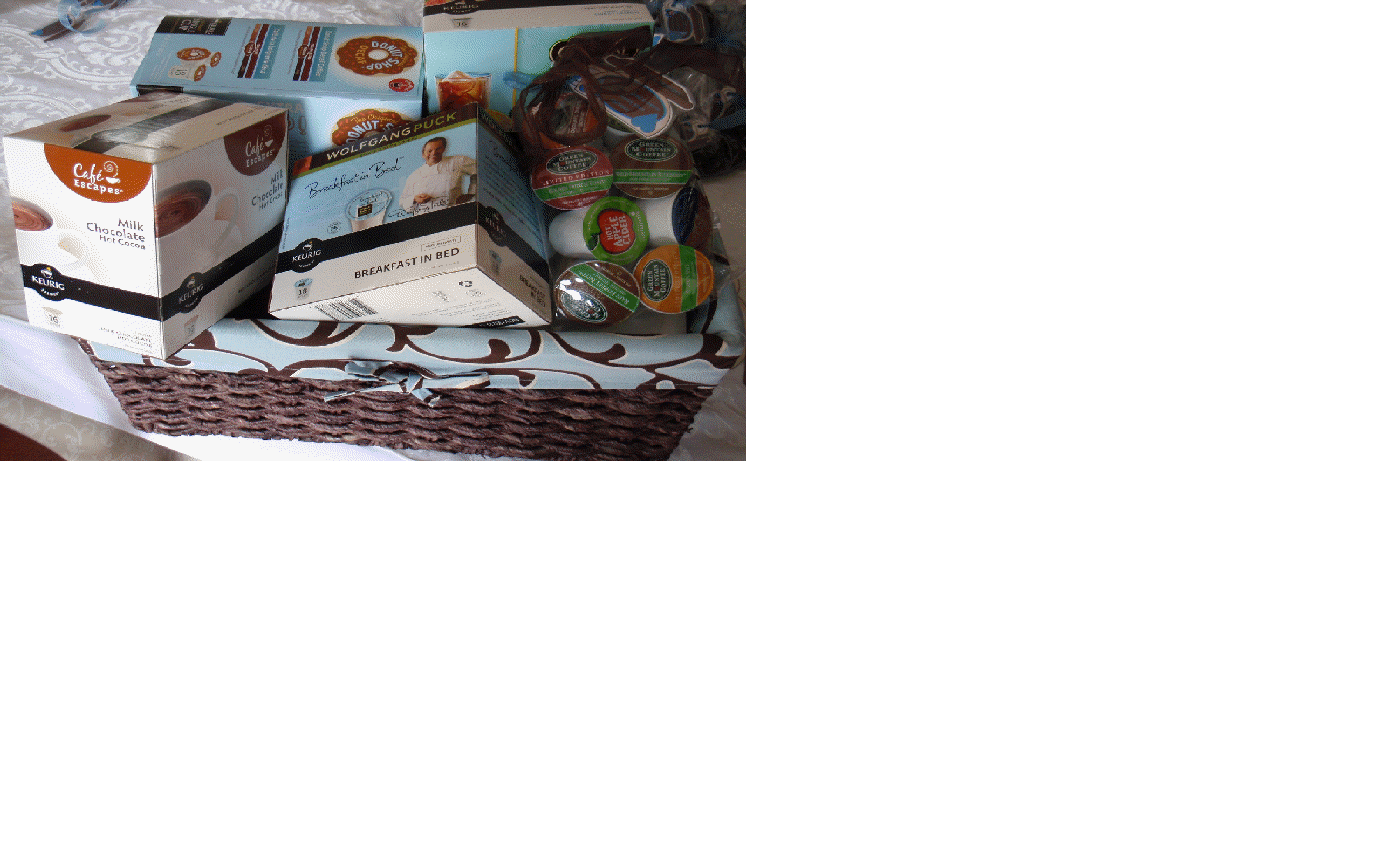 She ended up with so many K-Cups... She could open her own coffee shop!

Before guests entered the shower, they stopped at this table...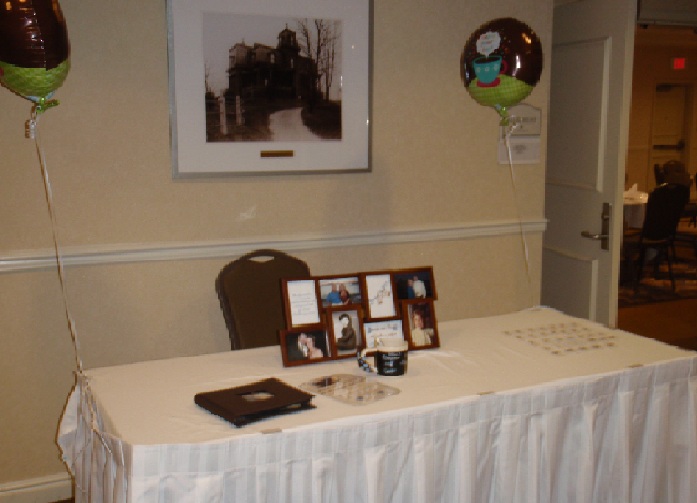 There was a picture frame with the bride a groom as kids and with current pictures of them as a couple. I used an Irish poem in the frame. The printables for the frame are found in the $8.50 packet seen on this page.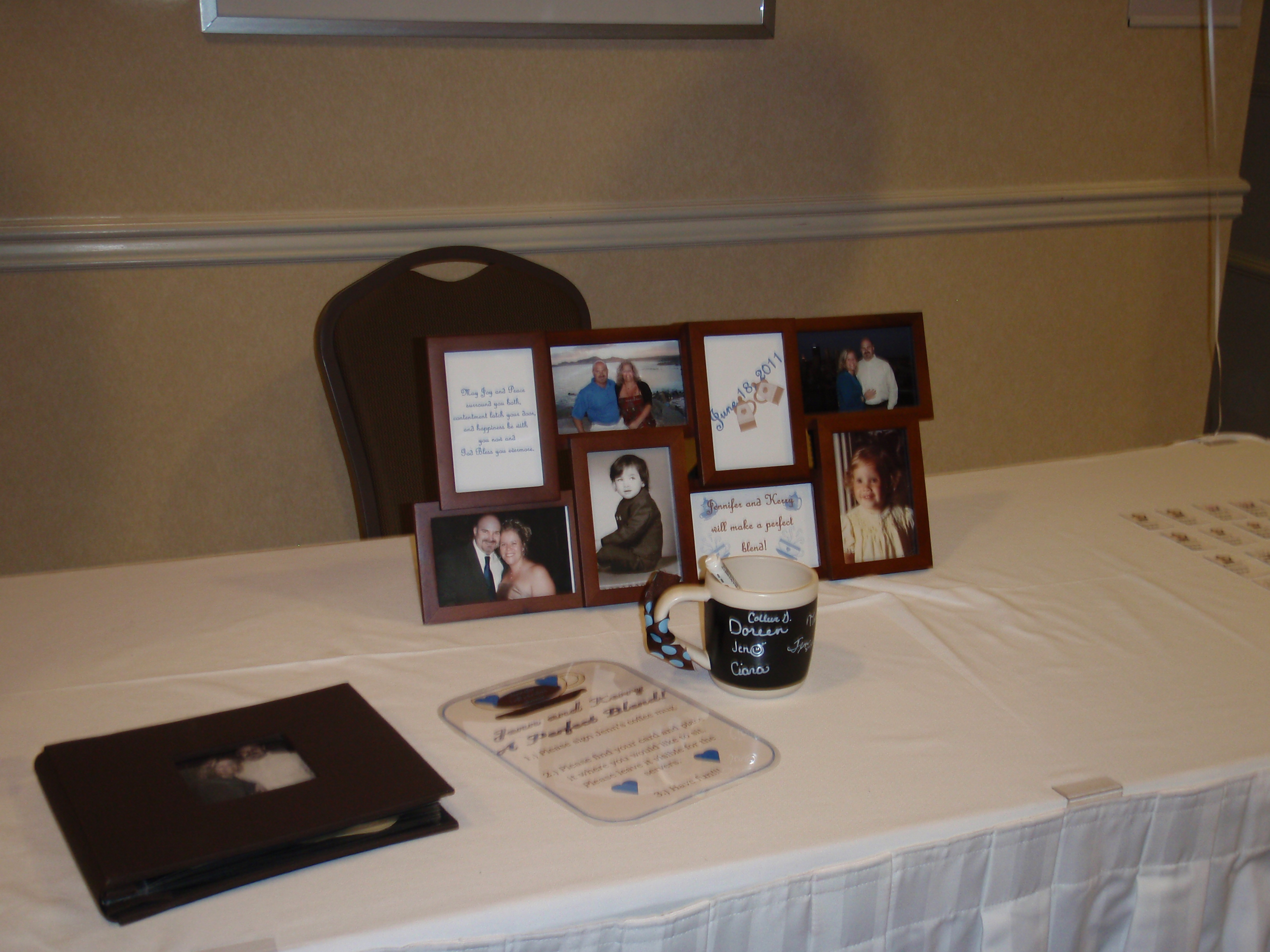 Also since it was a coffee theme, I picked up a mug at Starbucks that everyone could sign. Once it is signed you bake it and then it can be used as a coffee mug. Another Coffee Treat for the bride.

Also we asked each guest to supply a memory, wedding tip, or a recipe before the shower. Those notes submitted were placed in a memory book for the bride.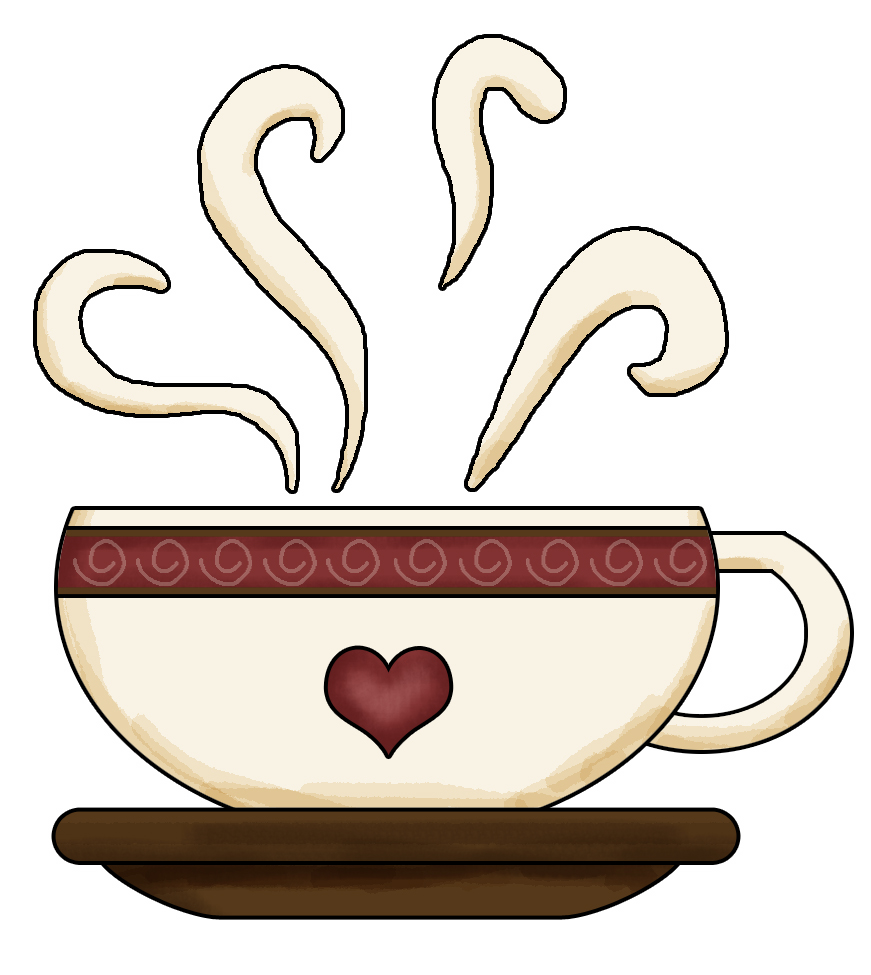 Games
We played Four games:
(all the game printables are found in the $8.50 printable)
| | |
| --- | --- |
| 1.) Icebreaker book game - which you can download in publisher here... | 2.) Scratch off game. I made scratch off cards that said... "who will the bride meet at the altar. If you scratched and got a picture of the groom, you won. |
| 3.) We played a get to know the bride game and groom game. | 4.) We played Bridal Bingo. I took pictures of the items off the bride's registry to make the cards. Free space was a picture of the bride as a child. |
Prizes!!!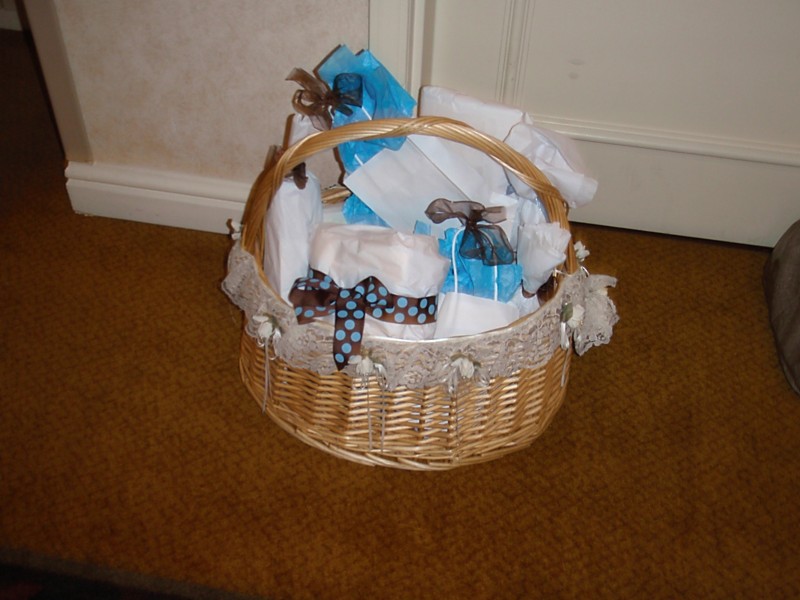 Each Bridesmaid purchased a prize valued at $10.00. We had some great prizes similar to the ones seen below...
Wasn't the cake cute???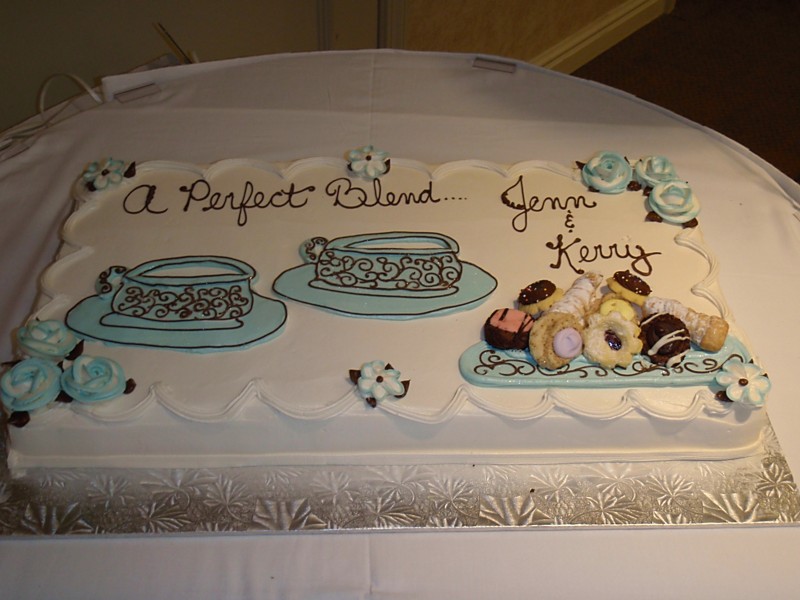 Many of the printables and files used in this theme can be purchased from Teaching Heart in our Bridal Shower Packet for 8.50. Your packet of printables will include these nine files!
1.) Perfect Blend Bridal Shower Pass the Book Game – In Publisher (you can customize with Bride and Groom's name, picture, and/ or change the text). Also in PDF. Glue a picture of the bride and groom on the first page. Print out this 11 page book. To play let the bride read the first page and she will then pass it as the book says. By the last page you will have a winner. This is a great first game for a Bridal shower!!!
2.) A Perfect Blend Banner. Print and string together. Add pictures of the bride or groom to customize. The picture shows the banner hanging. You may modify if you have Publisher and the file is also included in PDF version.
3.) Favor Tags for Expresso Beans. – If you have publisher you can customize with the names of the bride and groom as well as the date of the wedding. File is also in PDF. I suggest you print on cardstock. Cut and laminate. Attach a magnet to the back (find sticky magnets at Walmart). Then attach with ribbon to a bag of Expresso Beans.
4.) How well do you know the bride and the groom. This is a twist of the typical game. The game sheet is self-explanatory. You will need to quiz the bride and groom before the shower so you know all the answers. Guests add up points to find their answers. PDF and Word.
5.) Picture Frame Quotes – The Irish Poem and Graphics to make a frame like the one seen here. It is in Publisher and in PDF.
6.) Shower Program Template in Publisher and PDF. Add a picture of the bride as a child and a picture of the bride and groom to personalize. Hole punch and attach to other games.
7.) Bridal Shower Bingo in Word. Modify the file as needed. Great game to keep guests interested during present opening. Add a baby picture of the bride on each card or change the gifts.
8.) Shower gift tags in PDF and Publisher. Attach to shower prizes or gifts for the bride.
9.) Scratch Tickets in PDF and Publisher. If you own Publisher you can add a picture of the bride to each card. Place a picture of the groom on the winning cards. Place a picture of others on the loser card (spiderman, current president, former crush of the brides…) You can purchase scratch stickers at Ebay and Amazon.
9 files to make a fun Bridal Shower with a Perfect Blend Theme for $8.50 (less than a dollar a file). Files are sent to you via instant download (make sure your email is correct) once you have made payment. If you do not receive the files right away please email: cgallagher_1999@yahoo.com
All sales are final, no returns or refunds. Trust Teaching Heart – We have been selling files since 2002 to 1,000's of happy customers.
Also, for more tips and ideas to make this a perfect shower, please visit.
http://www.teachingheart.net/bridalshower.html