Teaching Heart
Strawberry Unit!
Picked A Strawberry
(tune: "Clementine")
Picked a strawberry,
Picked a strawberry
That was growing
In the sun.
Then I washed it,
And I ate it,
And I picked another one.

My favorite way to start a Strawberry Unit is to read this book!!! So cute and you get to help out a mouse!
Use the book The Little Mouse, The Red Ripe Strawberry, and the Big Hungry Bear!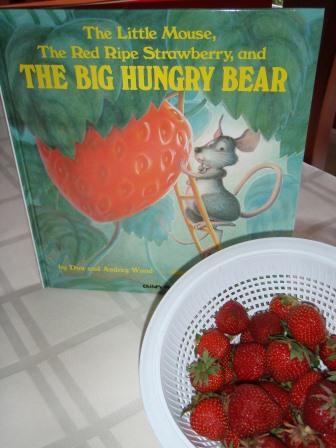 SOOOOO MANY Free online resources to match this book!!!
Making Learning Fun Literacy Activities
And Math Activities
Lap Book Templates to Match the Book!
Other books for your unit!!

Here is a free to print Strawberry Themed Pre-Primer Sight Word cover-up. Use real strawberries. Call out a word and have students cover with one of their strawberries. When all are covered, they can eat up! Yummy sight word fun!