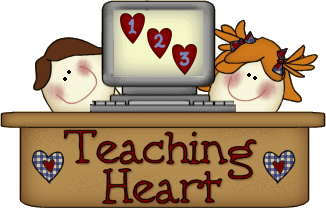 Hello and thanks for stopping by to learn about the site, Teaching Heart! If you would like to more about this site and the author of the site, please stay a bit!

What is Teaching Heart?

Site Philosophy: Education is more than just teaching; it is loving, caring, showing, communicating, and growing.
Teaching Heart is a place to get ideas, whether you are a teacher, soon to be teacher, or a student teacher. Also parents and homeschoolers will find many ideas too. The purpose of the site is to help all people that work with children. The Teaching Heart site believes that understanding and retention are not fostered through the excessive use of workbooks and dittos, but will flourish in an atmosphere where learning is fun. The internet is one of the tools that we can use to make learning fun for our students. Our hope is that everyone who visits the site leaves with an idea or tool they can use in their classroom!

How it all began:

Colleen Gallagher created Teaching is a Work of Heart in 1998 as a place for her to store her ideas and lessons on teaching. Through the site, Colleen enjoys communicating with other teachers and listening to their needs. As a result, she began posting ideas, links, lessons, and activity sheets upon request of other teachers. Through 1998-2004 the site has changed greatly and is now an award winning site visited by thousands of primary teachers around the world.
As the site grew, so did the expense of keeping the site up. In January of 2002 the site gained a domain name. The traffic to the site increases each month and so does the cost of keeping it online. As a result, Colleen has recently created Primary Teacher Time Savers CDROM's to help support the cost and up keeping of a site that will only grow bigger and better. Recently we switched servers. We are no longer with Geocities and are now with www.arborhosting.com. This switch has saved the site over $400.00 a month!!!

Future Plans for Teaching is a Work of Heart:

Teaching Heart will continue to grow monthly with more themes, ideas, and free printables. There are many wonderful CDROMS and email packets available for purchase now. Our hope is that visitors will continue to purchase and enjoy the products. The profit from these purchases will help to keep Teaching Heart online!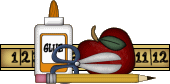 Meet Colleen
After finishing my student teaching in Life Skills (Baker Elementary; Upper St. Clair, PA)
and Second Grade (Streams Elementary; Upper St. Clair, PA). I joined my husband, Patrick, in
beautiful Washington State. Patrick was stationed at Bangor Submarine Base on the Submarine USS Alabama.
I started teaching at Silver Ridge in April of 1999 as a K-3 Special Education Teacher. I taught Special Education (Resource Model & Inclusion Approach) from April of 1999 to June of 2001. I learned a great deal from working with students on a K-3 level. This job gave me the opportunity to be part of many general education classrooms and to work with and learn from many K-3 teachers. I was exposed to, taught, and modified curriculum on a PreK through third grade level. During the 2001 school year, I changed positions and taught grade 2 at Silver Ridge Elementary School. I will have to say that grade 2 is my favorite grade to teach!!!!
My husband decided to get out of the Navy in 2001 and took a job in Eatontown, New Jersey. As much as we both loved Washington State and as much as I loved the staff at Silver Ridge, we knew it was time to be closer to our families on the East Coast. New Jersey was the birth place of our first child. Our son was born in 2002 at Jersey Shore Medical Center. In July of 2003 we decided to make one more move... Lucky for me, it was back to my hometown of Pittsburgh, PA. We are now living outside of Pittsburgh & added a beautiful daughter to our family in 2006. Our children will grow up close to relatives and that is very important to us! Not to mention, we have fantastic baby-sitters!!! We are hoping that the Pittsburgh area will be our forever home.
I have decided to take a few years off from teaching to be with my children and concentrate more on the
website and the newly developed products from Teaching Heart! I feel very fortunate that the Teaching Heart products are very much loved and appreciated my 1000's of Teachers & Homeschoolers around the World. It is an awesome feeling to know that my ideas and printables are touching the minds of so many students!!! Even greater a feeling is seeing that 90% of my customers come pack to buy more... Thanks guys!
I am currently planning on going to graduate school to get my Masters Degree for Reading.
I plan to hop back into teaching when all of my children are in public school full time. My ultimate goal is to teach education classes at the college level.
I enjoy keeping up with all the new and exciting happenings in education. There is always a new teacher resource book to read or a new children's literature book to read. After I finish these books I find myself thinking of all the ways I could use them in the classroom. Daily teachers are building websites filled with information about their classrooms. I enjoy finding these "GEM" sites and sharing them with others. Also, I enjoy making and creating teacher materials for the k-3 levels. Many are found free on this site. Teaching and helping other teachers has become my #1 hobby. Teaching Heart is my filing cabinet of my ideas and ideas from other thoughtful teachers. I know when I return to teaching, this site will be my number one place to print and find ideas that I have organized. In 1998, when I created the site, I never dreamed I would learn so much from so many. I also never realized that it would become such a huge resource for millions of Primary Teachers around the world. I am grateful to God for allowing me to share with others and meet so many caring teachers through this site. Thank you all for your continued support! It has been great getting to know many of my visitors! I just love meeting teachers that care so much about their students. I have learned so much from you all! The teachers that visit this site are the most enthusiastic and loving group! Thanks!


Below are some links that tell about me on a personal and professional level!


Copyright 2007