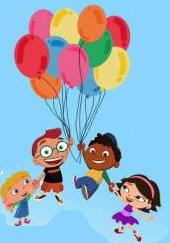 Teaching Heart's
Disney's Little Einsteins
Ideas For Parents and Teachers
Who and What are The Little Einsteins - click here to find out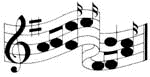 If you child or students love the Little Einsteins and you are looking for educational ideas or
party ideas to match this theme, then you have come to the right place!!!
My preschool aged son loves music and is very fond of classical music.
You will find music and artistic visuals and stimulating classical music to
enhance brain development on the Little Einsteins show.
That makes Mommy a fan too!!!
I have created this page to share some of the resources I have created.
Behavior Chart
Behavior Chart I made for my son to reinforce good behavior. He earns a note for "missions" I choose to give him. The notes are reusable because they attach with velcro. When my son fills his chart he can choose a reward and move it over to the rewards earned side of his chart. When he misbehaves he can choose a privlege to pay. You are welcomed to print, use, and modify this behavior chart. It is in publisher format. Click here to download and use.
You could also use the chart in a classroom - would work particularly well in a small special ed. classroom where you are targeting specific behaviors.

Download the chart in Publisher
Download in PDF
I created the chart in a princess theme for a friend. You may download the princess chart in publisher or pdf.
Publisher Princess Chart
PDF Princess Chart
Little Einsteins Books
The CD

The DVD's
Little Einstein Links
| | |
| --- | --- |
| Playhouse Disney - Go here to print coloring sheets to use as placemats or a quiet time activity. | Amazing Moms Site- This is about the only site I could find with great ideas for Little E party ideas. There are some great party games that could be used at a child's birthday or even in a classroom. |
| Who and What are The Little Einsteins - click here to find out | |