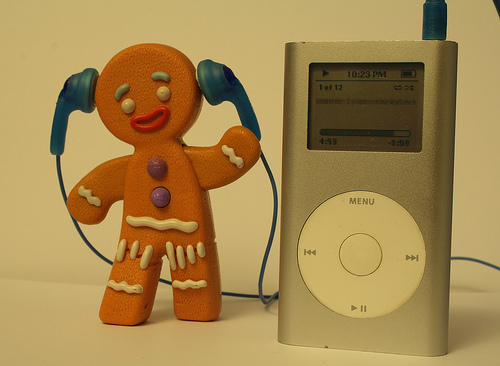 Teaching Heart Visitors Share: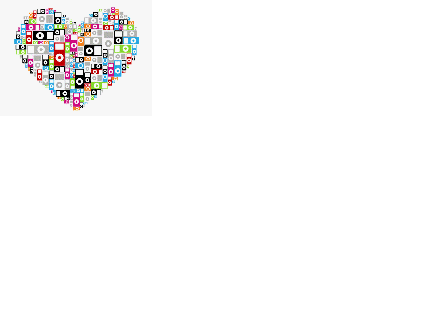 I use my ipod in the classroom this way: I made books on ipod through garage band and bought wireless earphones from caliphone and the children can listen to customized books on "tape" with skills that I am teaching for the week or for the unit. I learned about this idea from the I Teach Kindergarten > Conference, The Listening Center Your New Best Friend by Kurt Schwengel. I love it b/c I can take my books and make them into whatever I need them to be. Donna M. Glynn, Baltz Elementary School, Kindergarten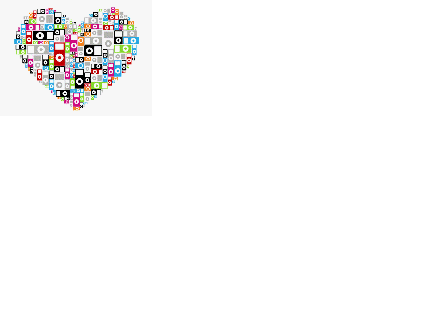 I love using my ipod in my classroom.? I use it as students arrive to play good morning, up beat music.? One of my favorites is a disney tune from Song of the South, called Good morning.? Another of my favorite uses for it is > to use it for transitions.? For example, I teach in a Catholic school, and I start playing the same kids religion song and that signals to my students to get out their book and join me at the team chair.? I also use it during handwriting, playing certain classical pieces that are calming.? I also use it as a reward, I allow students to use it to randomly select music for our stretching/brain break time.? I would be lost, seriously lost without my ipod. Kelly Graves,
2nd grade, St. Thomas Aquinas Elementary School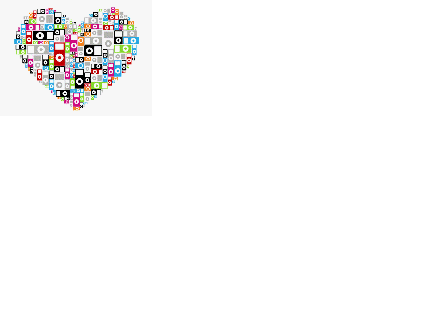 This is pretty simple but teachers have told me you can download all your early childhood music into an IPOD and then plug it into external speakers and use it to play songs with the children for their music and movement time. I guess I'm an old dinosaur but I would love the option of going instantly to a particular song with preschoolers who don't stay with anything for very long. No more fiddeling around trying to find the correct song. Could you use it to copy recordings from online to play back? Like readings of books that are read online on certain websites? If possible then they wouldn't be tied down to a computer and could even interact with those readings in outdoor environments like under a tree in the summer. What about those books that repeat a particular line like the words "run run as fast as you can you can't catch me I'm the gingerbread man". Could you record that line on the IPOD and then pass it around for each child to hit the button when you come to that line of the book to play back? Sorry I've never had an IPOD. I admit I'm a dinosaur but these were some things I would like to be able to do and wondering if
an IPOD would help. Sara K.

Yes Sara, you can download all of your childhood music to an IPOD. I have done just that and some. You can buy very cheap speakers or very expenisve ones. I have listed some I use below. Basically you just plug in your IPOD and play it with these speakers. The awesome thing about an IPOD is that it is fast. You can find any song in less than a 30 seconds. You can play songs from multiple CD's without changing a CD. If you take the time to read ITUNES for Teachers, you can see and learn more about this. As far as copying recordings, and I believe you are quoting StarFall (my son loves that story). I would record my own voice saying the line from the story and then place it on my ipod. Yes, you can do all you want to do and so much more with an IPOD!!!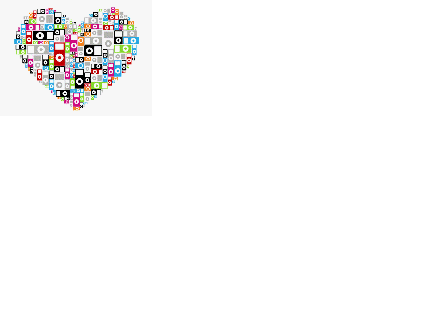 I love my iPod in the classroom. I have one of those little bases it sits on that are the speakers. It gives out the best sound than any CD player I've tried. I have (with my husbands help) made folders for all the different music I use. I have "folders" for classical, Vacation Bible School (VBS), Kidz Bop, Kidz Bop Worship, Instrumental, and other children's CD's with anything from Nursery Rhymes to Monster Mash and Limbo. I use the music for Open House, special performances, and any of our parties (hooky pooky,chicken dance, etc.). I also have a folder with my favorites for those late nights in the classroom, my own kids sleeping music and my husbands favorites for traveling,
I really use the instrumental and classical sections all the time. It really helps the kids focus on their work and keeps the noise level down. I love to hear them "whisper sing" all the favorite Bible songs during Religion time. I am a first grade teacher at Faith Lutheran Academy in Las Vegas, NV. - Gemma Raymond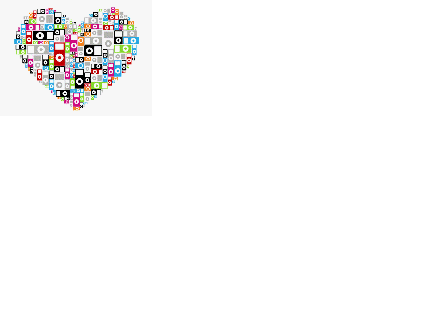 I went to a conference where a teacher talked about attaching a microphone to the IPOD to record reading assessments. Another teacher has children record their own reading onto the IPOD and then listening to them selves while reading the text again. You can also read and download children reading a reader's theater script then using Garage Band to manipulate their voices. I'd love to try these techniques next year.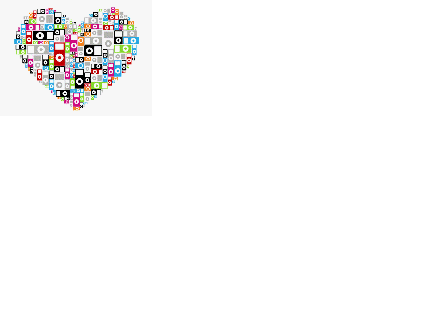 I have downloaded all of my CDs onto my IPOD and then made a playlist for each month so that all I have to do is push play and I don't have to be searching through to find the song that I want. I also made playlists for common themes such as color songs, alphabet songs, etc. I just unplug the speakers from my laptop and plug them into the IPOD and it gets as loud as you need for your classroom. -Scott Van Worth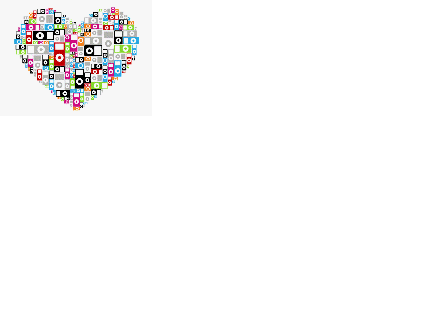 I use the iPod for recording the kids (with the iTalk attachment). They sometimes have it on the table during group work, and it records their conversation. If they're doing a good job, it gives me some electronic "accountable talk" to add to their portfolios, > and if they're off-topic or all talking at once, I can play it back for them and let them hear what needs to be worked on.
I also use it to record individuals' reading aloud for running records. They love to hear themselves played back -- and to hear me chanting, "I've got Kayla on my iPod!" I share these individual files via email with their parents. It gives me a different twist on a reading test to send home.
I know that other teachers also do podcasts of their classwork for the kids to utilize outside of class, but my own guys are little, and I think they're in school more than enough time as it is! It's still a great idea, though -- imagine being able to play a math lesson for a parent who was taught in such a different way, or to be able to review what really went on, in addition to one's notes!
I have so many books on tape or CD that I don't use my iPod this way, but it's so small and easy to store that it makes a great audio tool for a listening center. And the kids do like being able to use the little wheel in ways that they are famliar with. Kathleen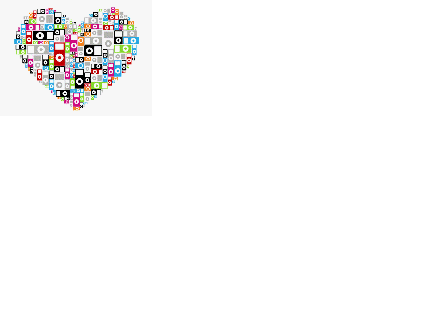 As a teacher in Palm Beach County, Florida, I am a Technology Ambassador for my school. Through a grant, Enhancing Education Through Technology, Tech Ambassadors are given MacBooks along with a 80 GB ipod with a voice recorder. We also use digital cameras, videocameras and projectors. This past year, my first graders used the i pod with the voice recorder to create podcasts and record their readings. I have a complete digital portfolio of my students from August 07 - June 08. They recorded their reader's theaters and poetry readings. I am working on writing a grant to purchase a splitter, so I can use the ipod as a listening center for our stories that are on a cd. This would allow up to five students to listen and follow along in their books. The i pod was a favorite and helped my students with their fluency. I hope that information helps. Stacey Lopez Sandpiper Shores Elementary School Boca Raton, Florida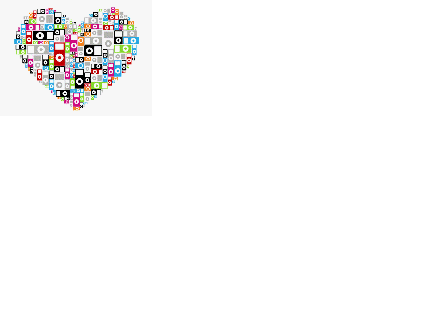 I use my IPOD almost everyday at school--especially for the kid's music but also recorded books--my kids put on earphones and listen to another voice (other than mine) read. I also have a voice recorder which has been educational and fun. I have the children tell a story and record them--then download onto IPOD or burn on CD--they love that. I have also had parents read books and do the > same thing--this has augmented my listening center greatly without costing the price of recorded books. I love your site. Trish DiFalco in Michigan