Teacher Made Halloween Treats for Students
Below are a few ideas for treats that teachers could give out to
students around Halloween time. They could also be shared with staff.
All except the Custom
Candy Bar File is Free to Print!!!!!!!!!!!!!!!

Custom Candy Bar Wrapper:
Customized with your room #, school name, grade, and teacher's name.
Sent to you in Publisher. You must print, cut and glue onto a 1.5 oz Hershey's Bar!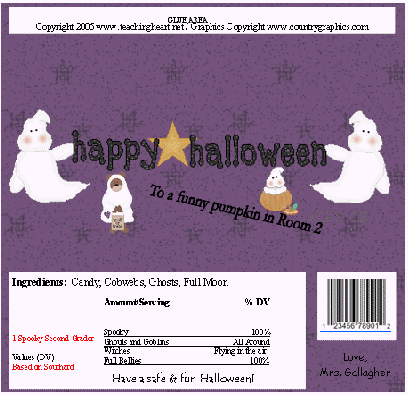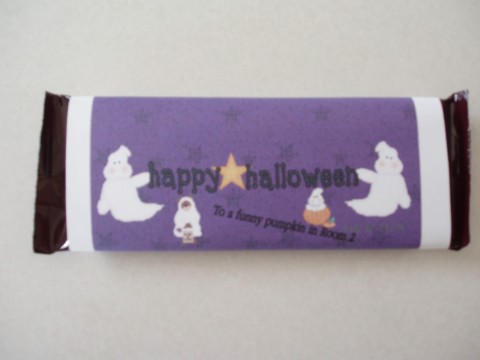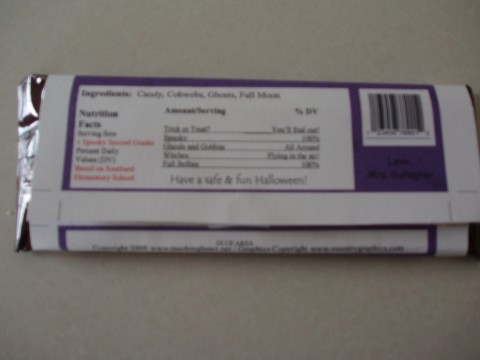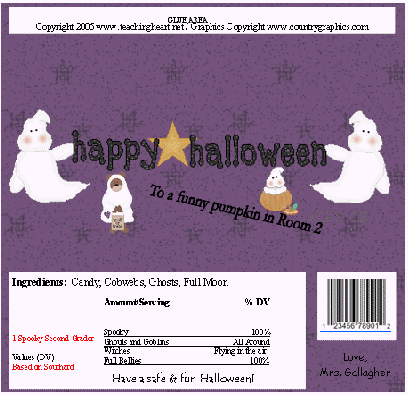 You can order the file above for $10.50. It comes customized in a PDF file.
All you have to do is print, cut, and wrap your bars.
It will fit 1.45 oz. Hershey Bar.
After you place your order through Paypal, send your
room #, school name, grade, and teacher's name to: cgallagher_1999@yahoo.com
Orders will arrive in your inbox in 24 hours or less after you email your custom print.
Once you get your file, you may print as many wrappers as you need.

Popcorn Bag Sticker: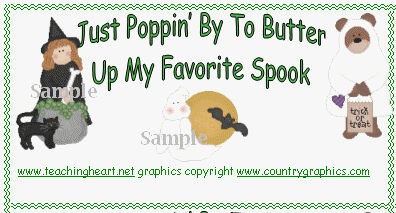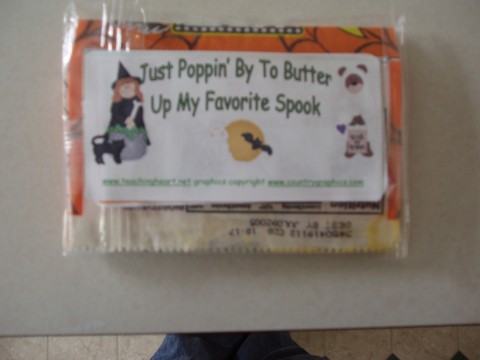 Aren't these cute? They print on Avery #5163 White Mailing Labels.
Then you stick them to the bags of halloween popcorn.
You can purchase these little bags of popcorn on Oriental Trading.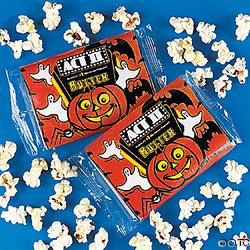 Above is the popcorn from Oriental Trading. You would stick your sticker on the back of each of these.
You get a dozen for under six dollars. Follow the link below and type in a search for Halloween Popcorn!


Pumpkin Poop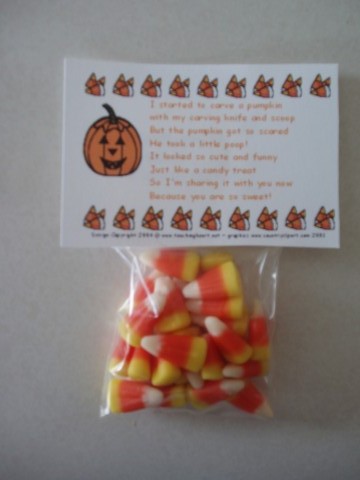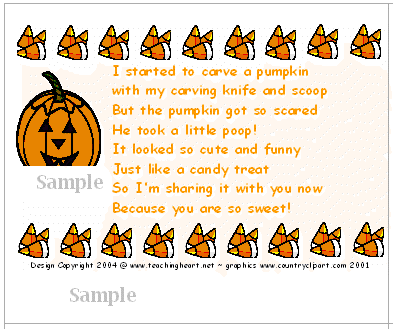 Print these on cardstock and then staple or tape to a small bag of
candy corn. Makes a great gift for your favorite staff members.
The file above is found in our Fall Halloween Packet - Click Here to Learn More!!!

Halloween Treat Bag Topper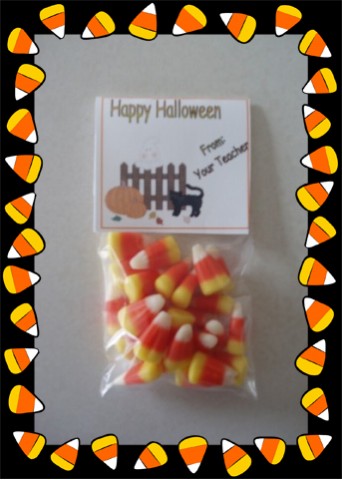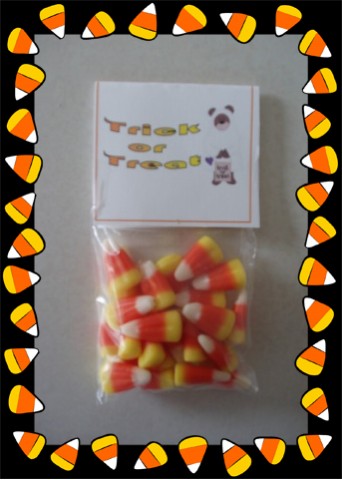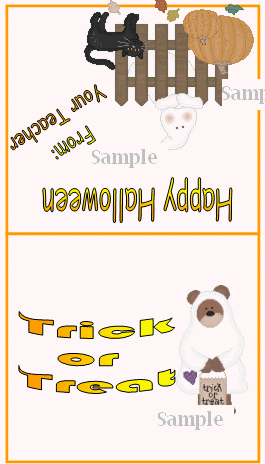 The pictures above show you the front & back of these cute toppers.
Print them on cardstock and cut them . Staple them to a small treat bag.
You may choose the treat you wish to include in the bag.

Witches Brew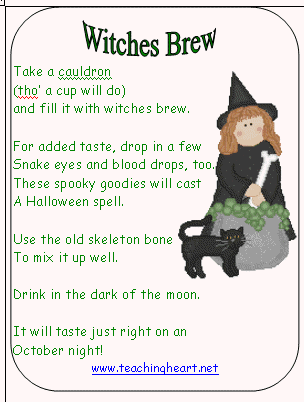 Fill a black cup with hot chocolate mix (the brew), snake eyes, (hershey kisses), blood drops (red m&m's), and skeleton stick (halloween candy cane from Oriental Trading). Print the file on sticker paper. Print, cut and stick these to the cup of goodies!
Click here to print the file - pdf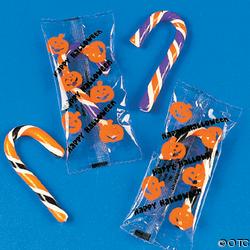 Here are the candy canes from Oriental Trading. You get 40 for less than five dollars. Click the banner below and type in a search for Halloween Candy Canes.

Like our free printables? You will love our CDROMs and other products! Click here to learn more!!!