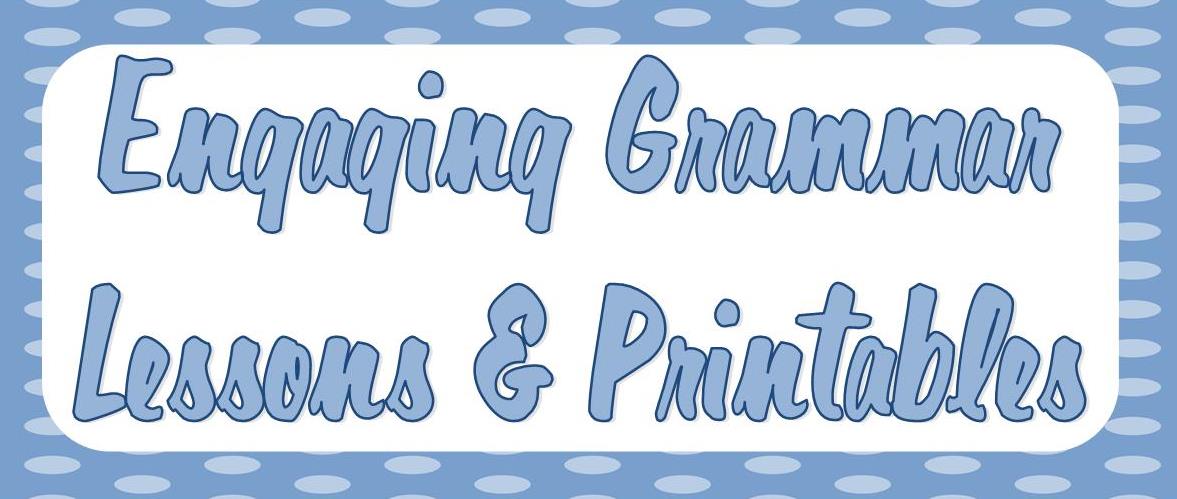 By Nancy Hobbs @ School of Thought
and Colleen Gallagher @ Teaching Heart



Please see below for the free packet and the packets we currently have for sale.
We will let you know through our blogs when the other packets seen below are online!
Please follow the linls to our blogs and follow us online!
School of Thought
Teaching Heart
Simple, Compound, and Complex Sentences
(CLICK TO LEARN MORE)

Nouns of All Kinds - Mega Pack
Proper, Abstract, Concrete, Singular, Plural, Possessive
(CLICK TO LEARN MORE)


Pronouns
(coming soon)


Verbs of all kinds - Mega Pack
Action, linking, helping, tenses
(coming soon)


Adjectives
(coming soon)

Grammar Review Resources for State Testing
(coming soon)
Engaging Grammar Lessons and Printables
For Grades Second to Fourth
Detailed thematic grammar lessons with printables to match.
Each set includes lessons, centers, anchor charts, and more to teach the ELA grammar standards.
We use these thematic lessons and printables in our third grade classrooms.
Our students love grammar time and we love how engaged they are during these lessons.