Primary Teacher Time Savers
For October Through December!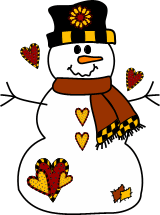 On this CDROM, you will find printable and modifiable student activity sheets,
student books, manipulatives, teacher forms/templates, classroom displays, and so much more.
Everything you need to make learning fun and rewarding for your students during the months of October through December.
Don't spend hours creating your own materials, just print or modify these!
This CD is in Word Format for PC users. It will not work on an IMAC - sorry!
Introductory Sale Price - $32.95 United States & Canada
$39.00 outside of United States
US - CLICK BELOW TO ORDER BY CREDIT CARD

CLICK HERE TO ORDER BY MAIL USING A MONEY ORDER
OUT OF US - CLICK BELOW TO ORDER BY CREDIT CARD

All prices include shipping!
US customers allow one-two weeks for delivery (max) after day of order. Order usually ships 1-2 days after
it is placed.
Email questions and concerns to cgallagher_1999@yahoo.com